Marvellous Melbourne
Salam everyone!
I'm finally back in Dunedin and I'm slowly but surely settling down once again. However I must admit that I miss Kuala Lumpur and Melbourne. To be honest, I think I fell in love with Melbourne! No, not just because there was a massive mid-year sale going on and I happened to stay right across one of the malls there. I fell in love with Melbourne city because it is a blend of the contemporary and the historic. You can see modern buildings everywhere but it's hard to miss the old architectures because they stand out but at the same time they don't stick out like a sore thumb. I enjoyed going on the trams too because they made Melbourne city very accessible despite its largeness.
Perhaps for me the best thing about Melbourne was its diversity. Our shuttle driver was Greek and the guys who worked at the hotel were Australians, Indians and Filipinos. As I walked down the streets I'd spot some Lebanese, Malaysians, and even a few Kiwis here and there (I could tell by their accent). Ironically, being surrounded by people of different cultures and nationalities makes me feel more comfortable than anything else.
Anyhoo, while I was there I also caught up with one of my best friends whom I didn't get the chance to meet while we were both in Kuala Lumpur. The thing about being around my childhood friends is that no matter where I am they always make me feel at home. And most of all, we always know how to have fun! Marissa took me around the Melbourne CBD and showed me a glimpse of Melbourne's Saturday night life - the Halal version, of course.
Here's proof of my wonderful trip!

Prior to landing



Where Mum and I stayed - Batman's Hill on Collins Street - otherwise known as The Batman. How cool is it that I stayed in a hotel with a superhero's name?!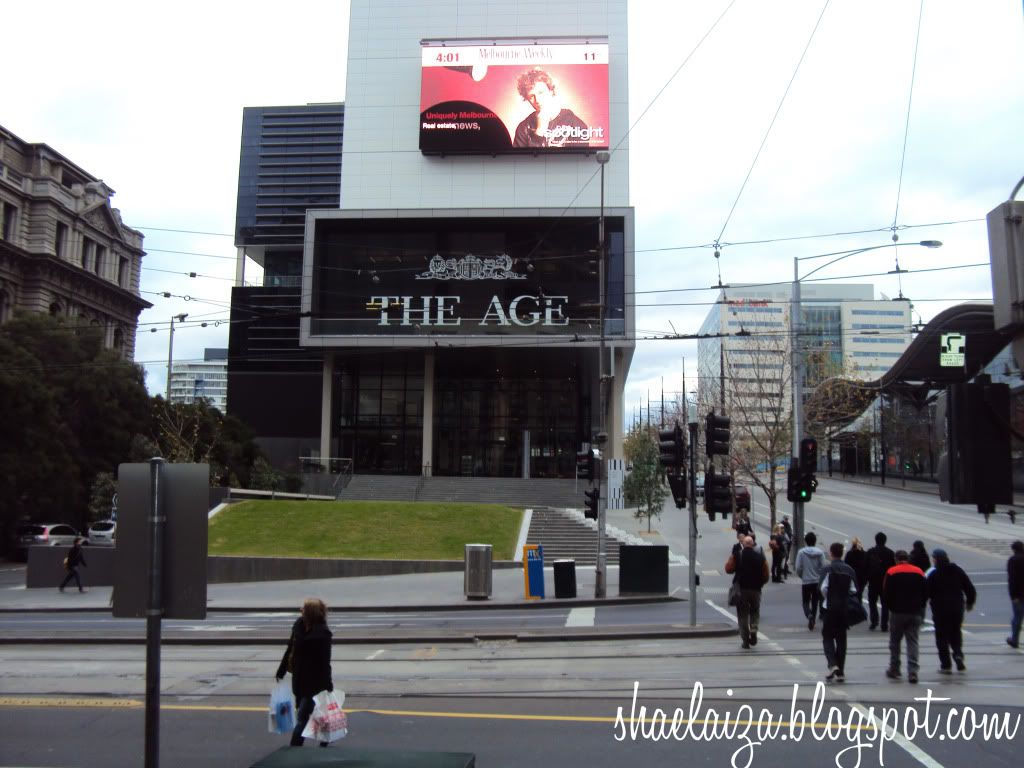 The view from our room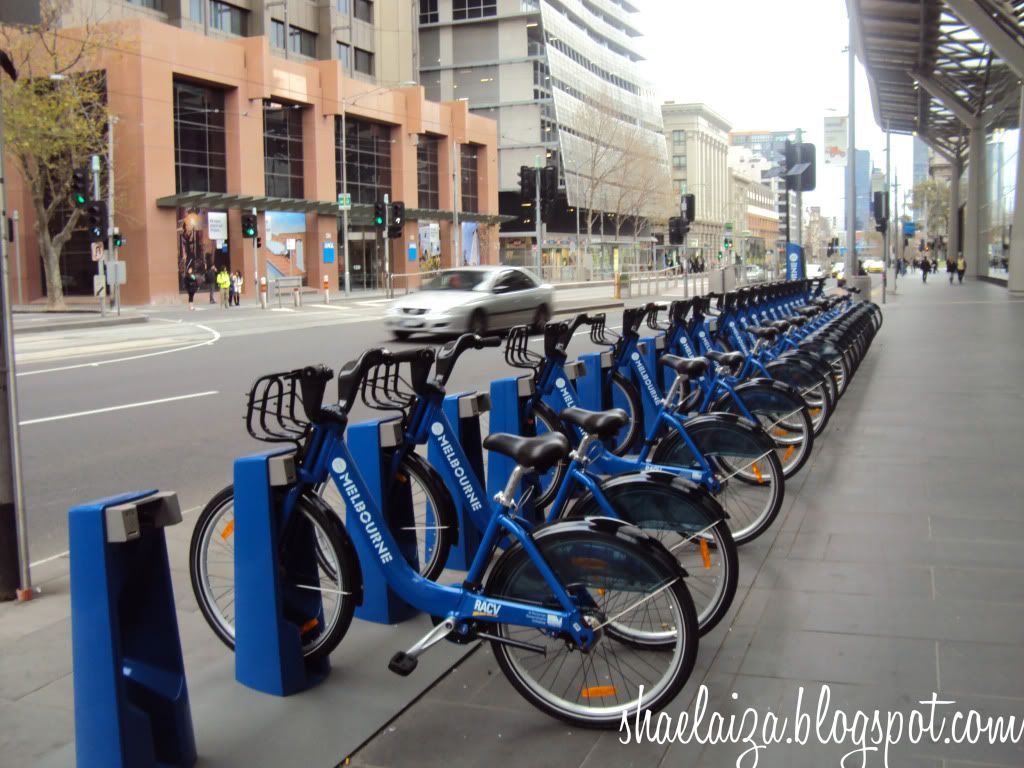 Bikes for rent in front of the Southern Cross bus station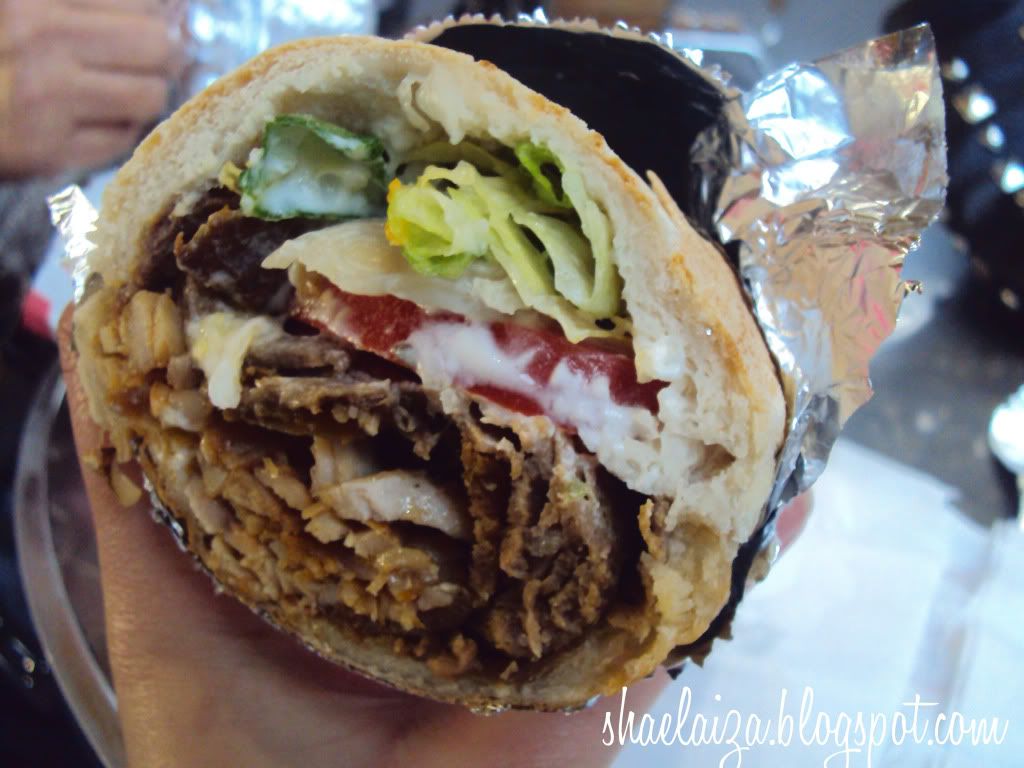 The Mixed Kebab with foccacia bread we ate at the Southern Cross station. Who thought kebab would be nice with foccacia? But it was so delicious!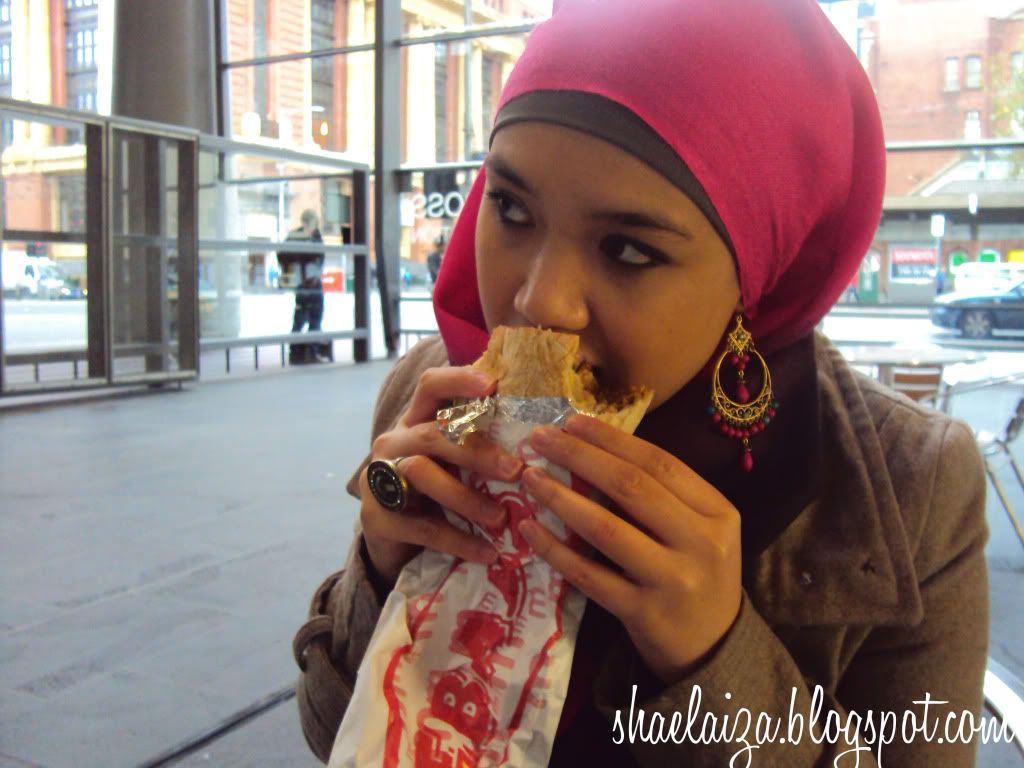 Delicious, I tell ya!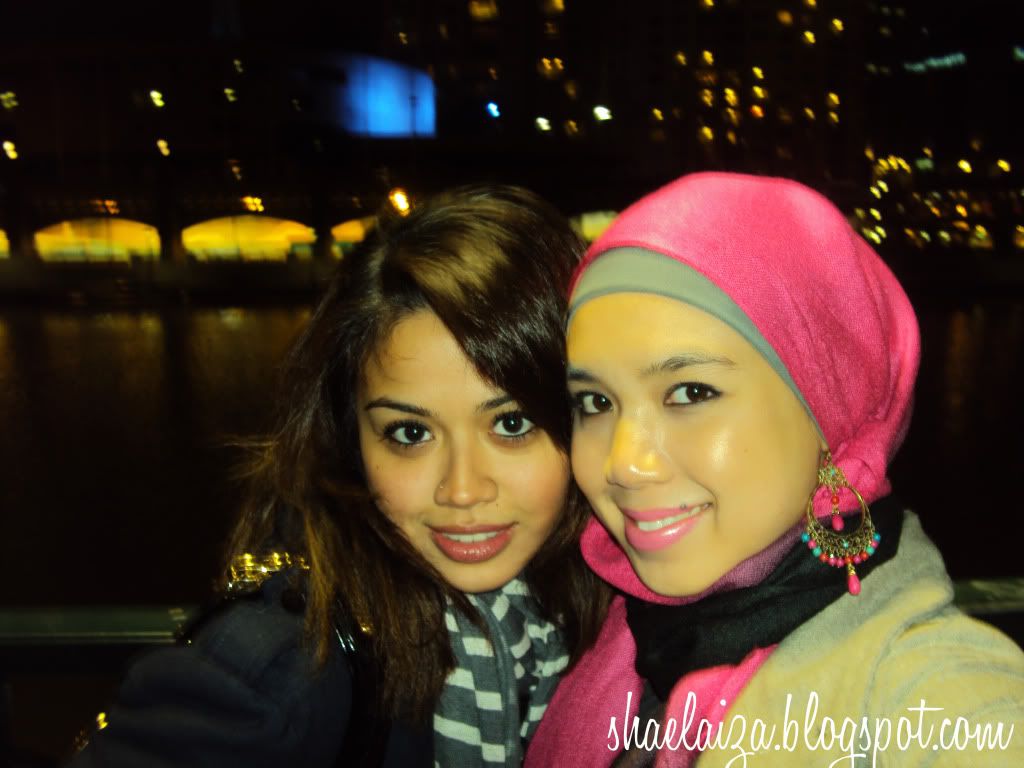 Introducing the radiant Miss Marissa Zaria, best friend of 10 years.



She took me to the Yarra River - whee!



My attempt at doing something artistic for this shot of Marissa



She then brought me to the Crowne Plaza where we stopped by Cafe Greco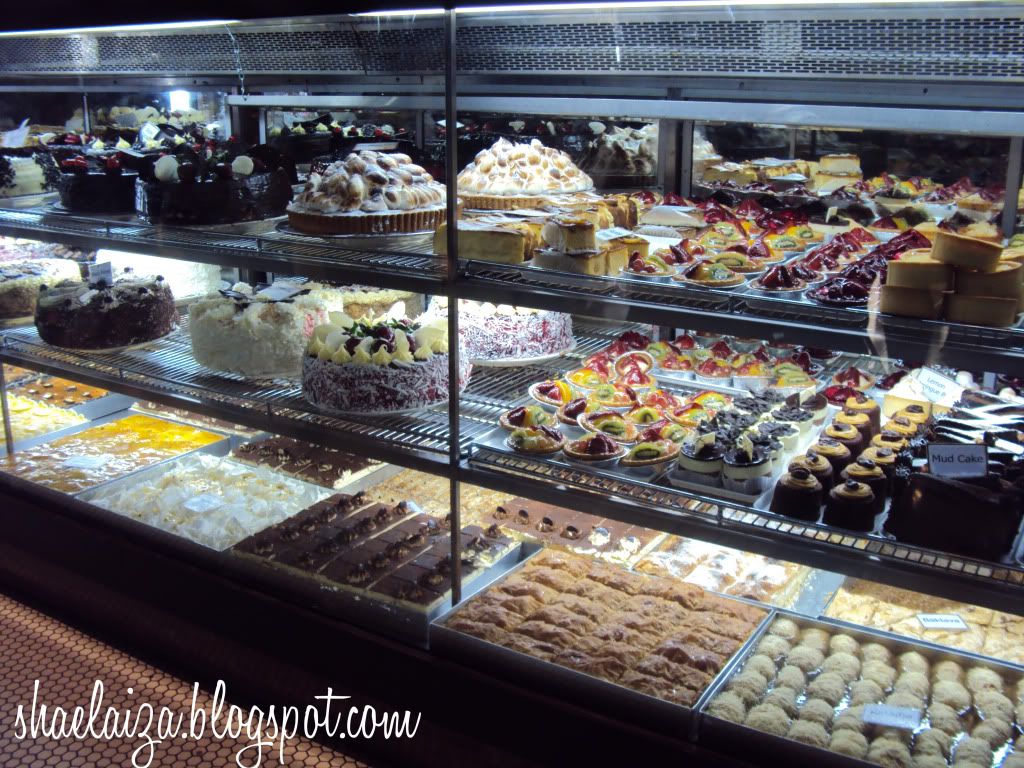 Absolutely spoilt for choice but who's complaining?



We got the Mars Bar Cheesecake in the end - to die for.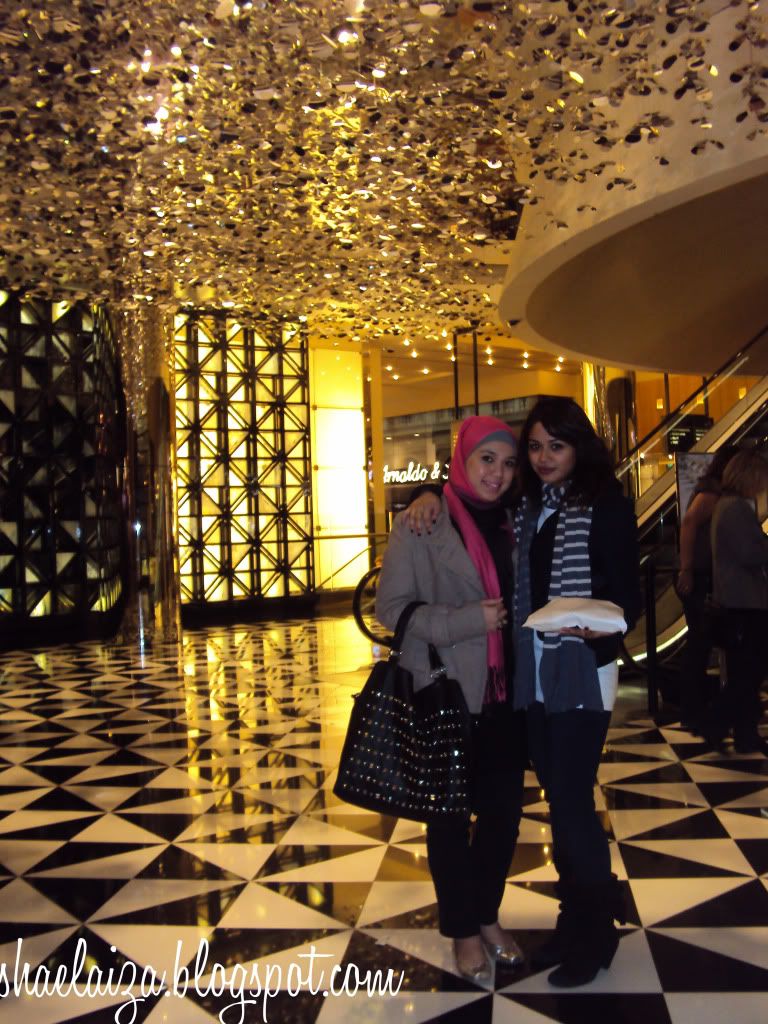 Happy people at the Crowne Plaza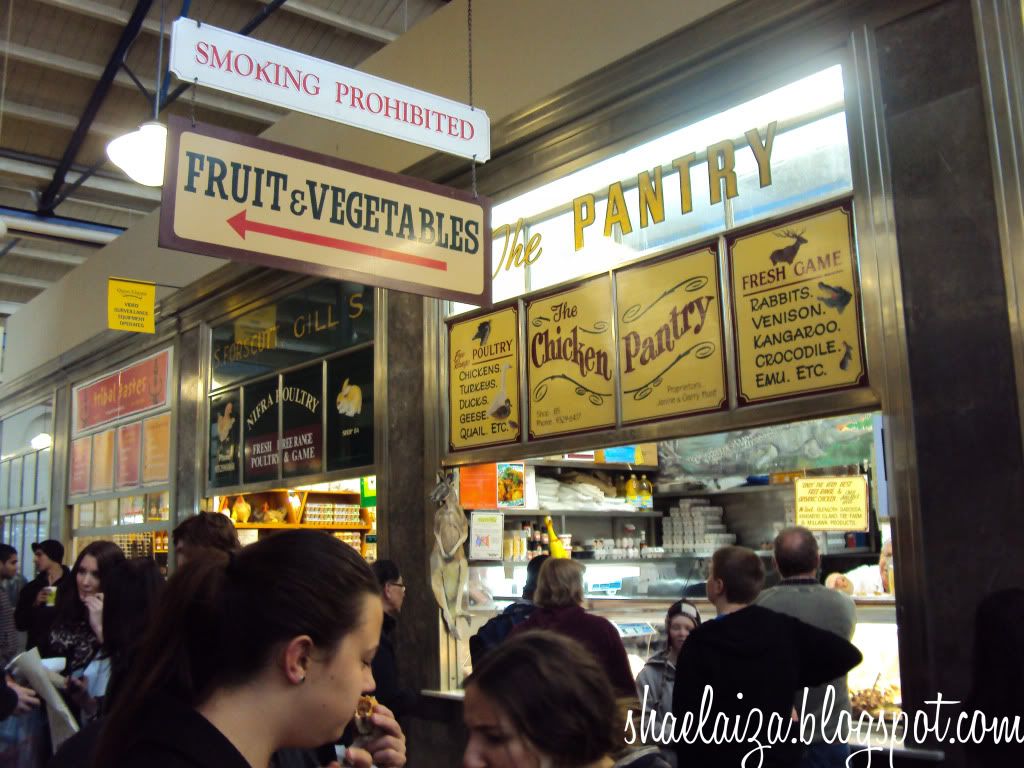 Mum and I visited the Victoria Market the next day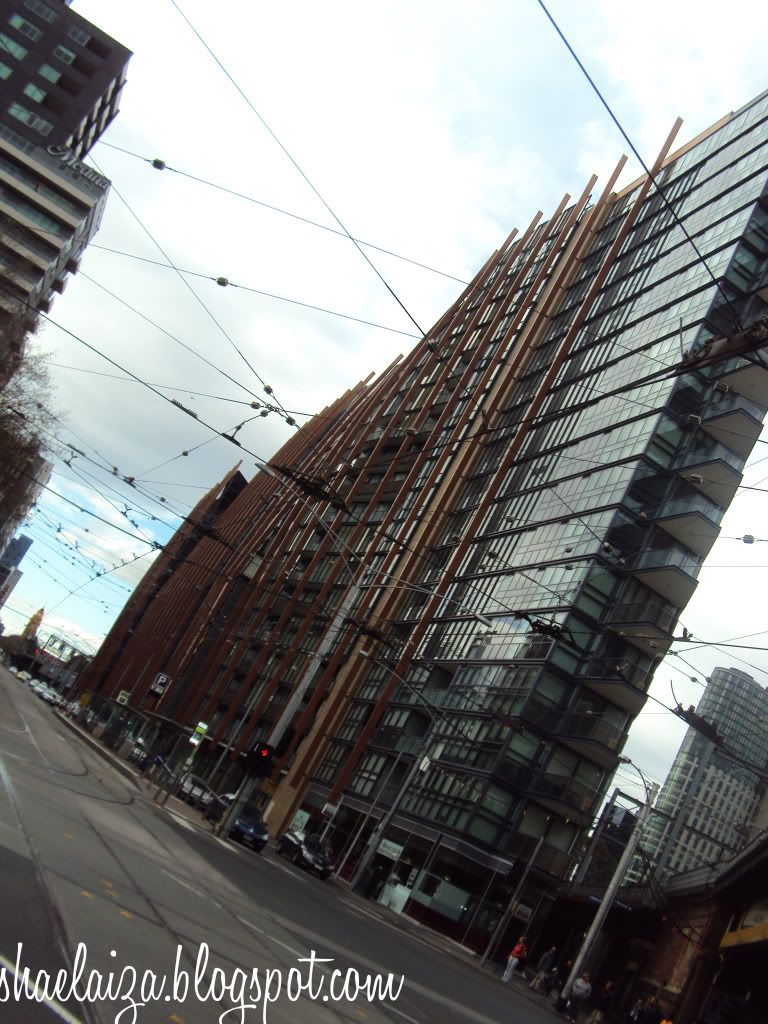 ... And we took one final tour of Melbourne on the tram. That's Flinders Street by the way.

I had a really good time and wished I could've stayed longer. Why? Because of 2 reasons: Melbourne's such an awesome place to be and their winter is so much milder than Dunedin's! When I arrived Dunedin I was literally in shock. I was shivering from head to toe! Clearly, I had forgotten how cold our winters were or this could probably be the coldest winter I have ever experienced. I was told that the temperatures were as low as -5 degrees celcius last week. NEGATIVE FIVE, YA'LL. So glad I escaped that... or did I? Everyone's telling me at least I came back during the end of winter but oh, I know Dunedin better than that. Over here winter lasts much longer than any other season does.
The best part about about being back in Dunedin is of course seeing my wonderful friends and attending lectures again. Yes, I actually enjoy attending lectures with the exception of really long boring ones taught by a certain lecturer who spoke in a monotonous tone and sounded a lot like Brian, the dog, from Family Guy. The only thing that kept my friend Amina and I enlightened during his classes were his ludicrous ties which sometimes featured exploding or flying pigs or whatever.
Since I missed a week's worth of lectures I do have quite a bit of catching up to do but it's all worth it for an extra week with my loved ones back home. There's heaps to do right now but I thought I should just check in with you guys and let you know that I have arrived New Zealand safely.
Till next time!
<3,
Me