A Love that Lasts Forever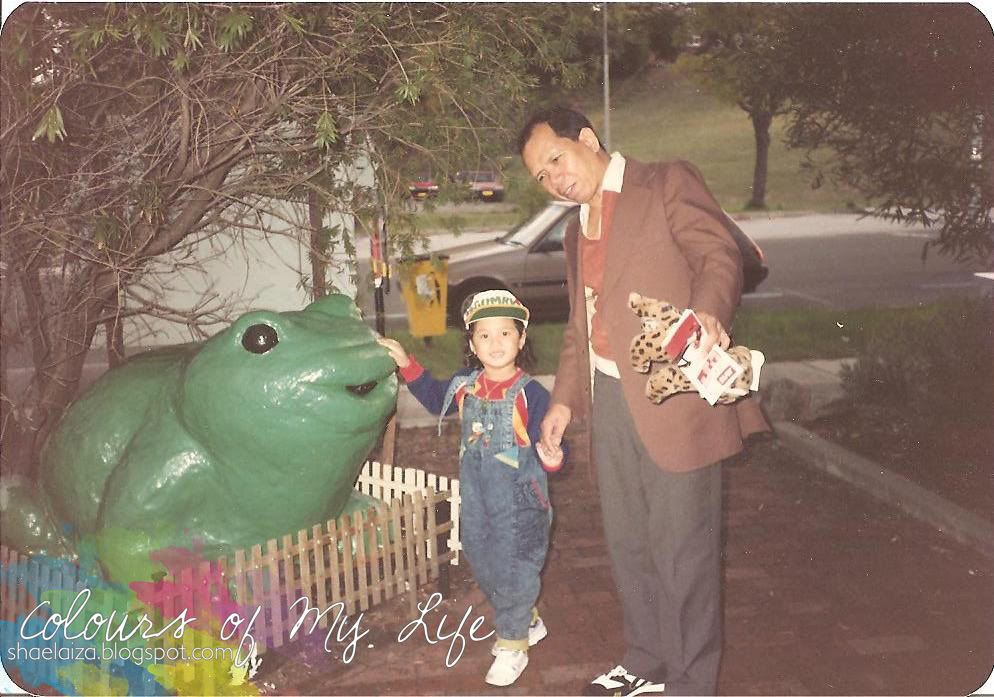 Abah & I, Perth. circa 1993
My late father.
1937-2007.
May Allah s.w.t. grant him the highest level of Paradise,
ameen
.
In 2007, I lost my father to a sudden death. He passed away peacefully in his sleep.
He always said that's how he wanted to go when his time came.
He spent his life giving love to his family and spreading joy even to strangers.
He contributed to his country and he loved his family unconditionally.
The love between a man and his family is a love that lasts forever.
My father was a special man.
Not only was his life a blessing but so was his death.
Because it taught us what it meant to lead a meaningful life.
It's not about wealth, power or getting what you want all the time.
It really is about how much good you've done while you were alive;
the hearts you touched and the people you loved,
your relationship with The Almighty,
and never giving up on the people and dreams that mean the world to you.
I miss him more than anyone can ever imagine.
I always will.
{
Day 30 of the 30 Day Photo Challenge
}