Jizo Japanese Cafe and Bar
Anyone who knows me, knows how much I love sushi and sashimi. I love them so much I don't think I can be married to someone who doesn't enjoy Japanese food as much as I do. "What if he was Mr. Perfect but his only flaw would be that he doesn't like sushi?" asked my friend, Lamya. "Well then he wouldn't be Mr. Perfect!" I replied. My favourite Japanese restaurant in Dunedin is Jitsu just by Stuart Street but out of curiosity, Lamya and I had dinner last night at another popular Japanese food spot in Dunedin called Jizo at Princes Street.
As we entered the restaurant we noticed how the place was buzzing with people. There is also a counter where people could eat and watch the sushi chef work his sushi-making skills. We ordered our food downstairs and then discovered that it's a one and a half-storey cafe. We decided to go up their spiral stairs to sit where it's more cosy and private. I must note that Jizo is a lively little cafe and it's not where you should go if you are hoping to have a quiet dinner.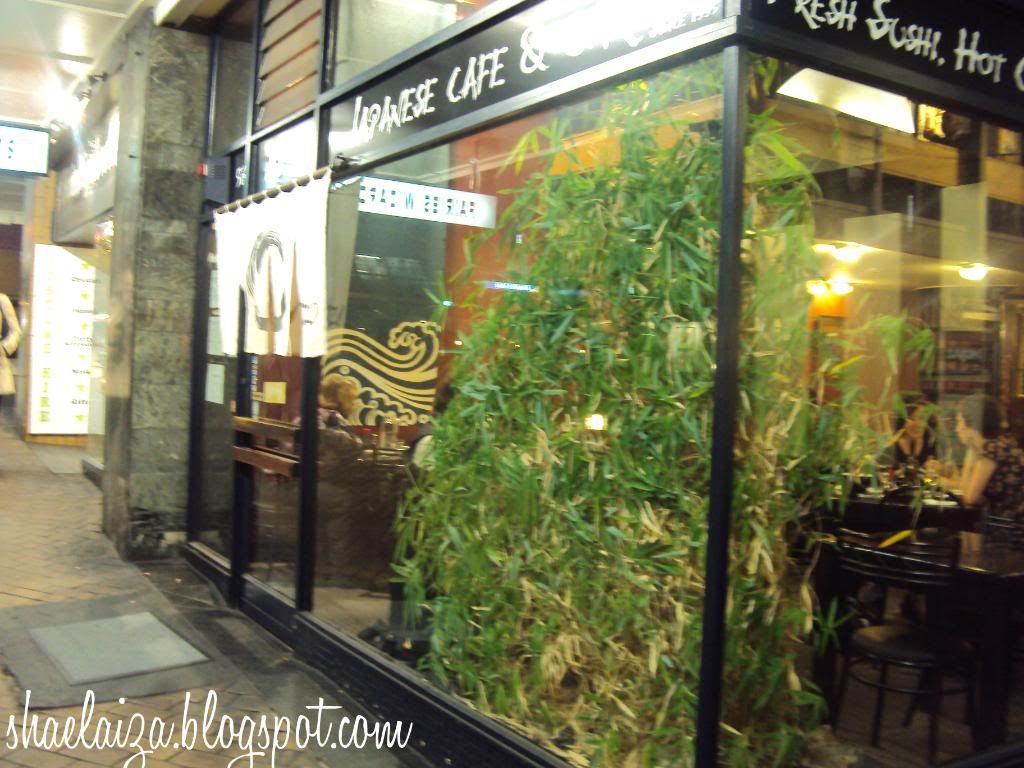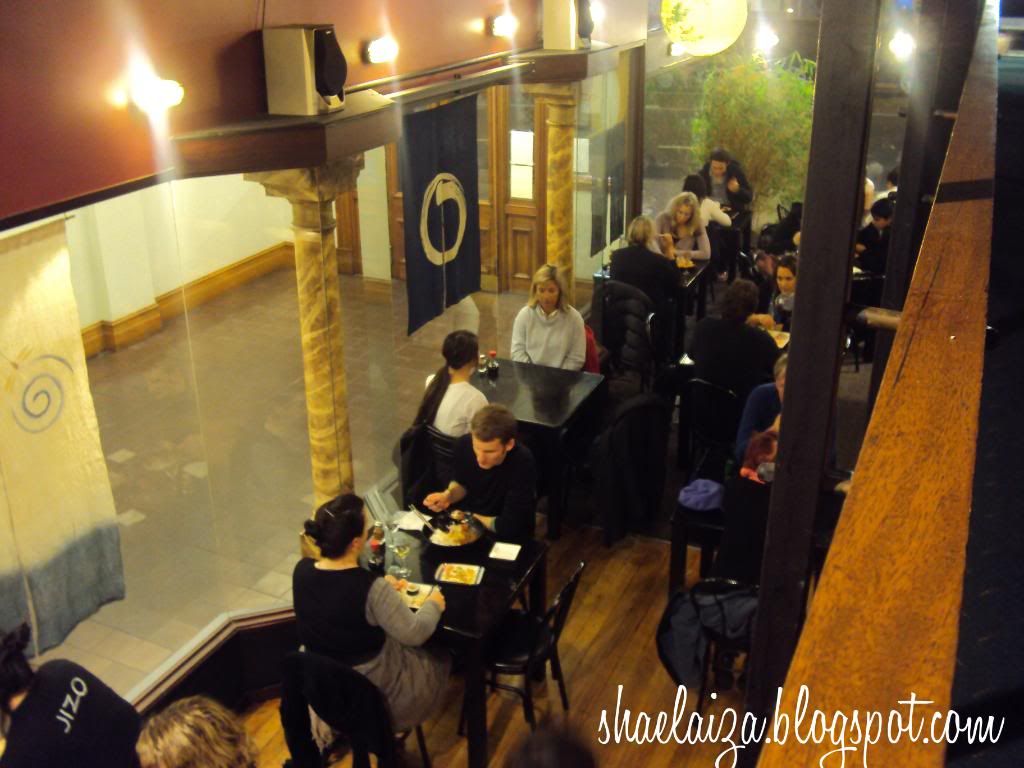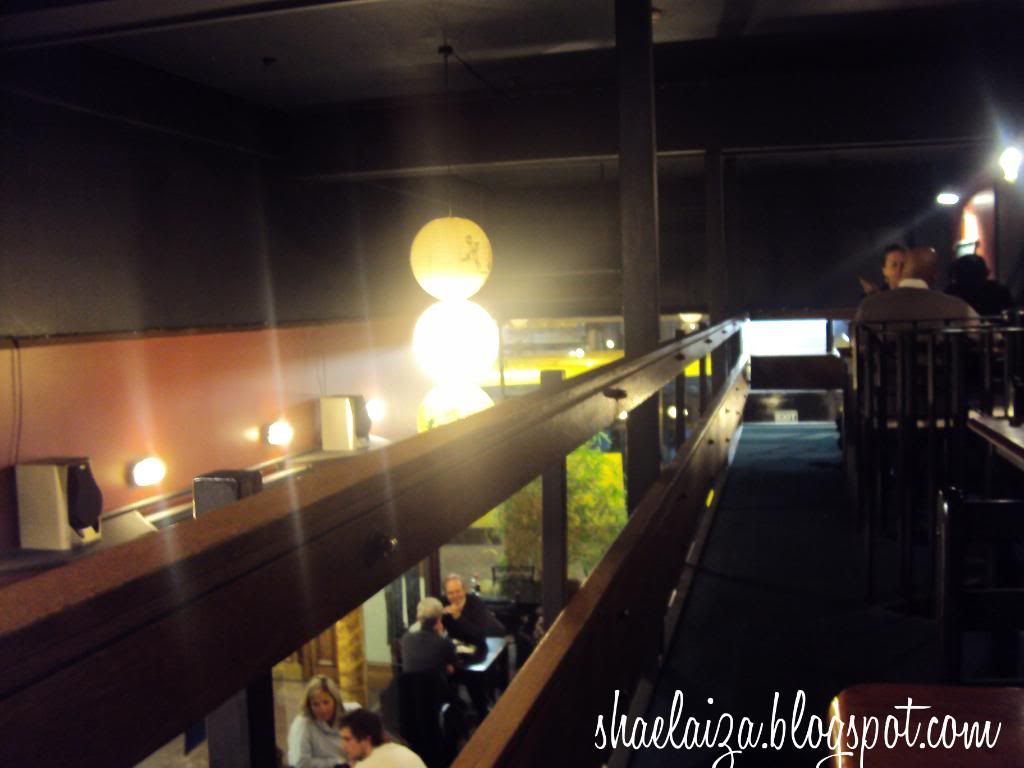 I would say that in comparison to Jitsu their menu is quite limited in terms of the food that they serve. Their mains include sushi, sashimi,
udon
,
teppanyaki
, teriyaki,
katsu
and Japanese curry. One thing they do have is an extensive list of Japanese wine and beer. They also serve california rolls and a range of Japanese ice cream (green tea, black sesame and plum) and those aren't available at Jitsu. The pricing is reasonable as an entrée would cost between $2 - $20 and their main meals are between $10 - $30. It didn't take very long for us to get our food so the service was pretty good too.
Here's what we ordered...

Entrée: Grilled tofu.
Price: $2
I highly recommend this. The tofu was soft and delectable, while the garlic sauce greatly complemented its texture and flavour.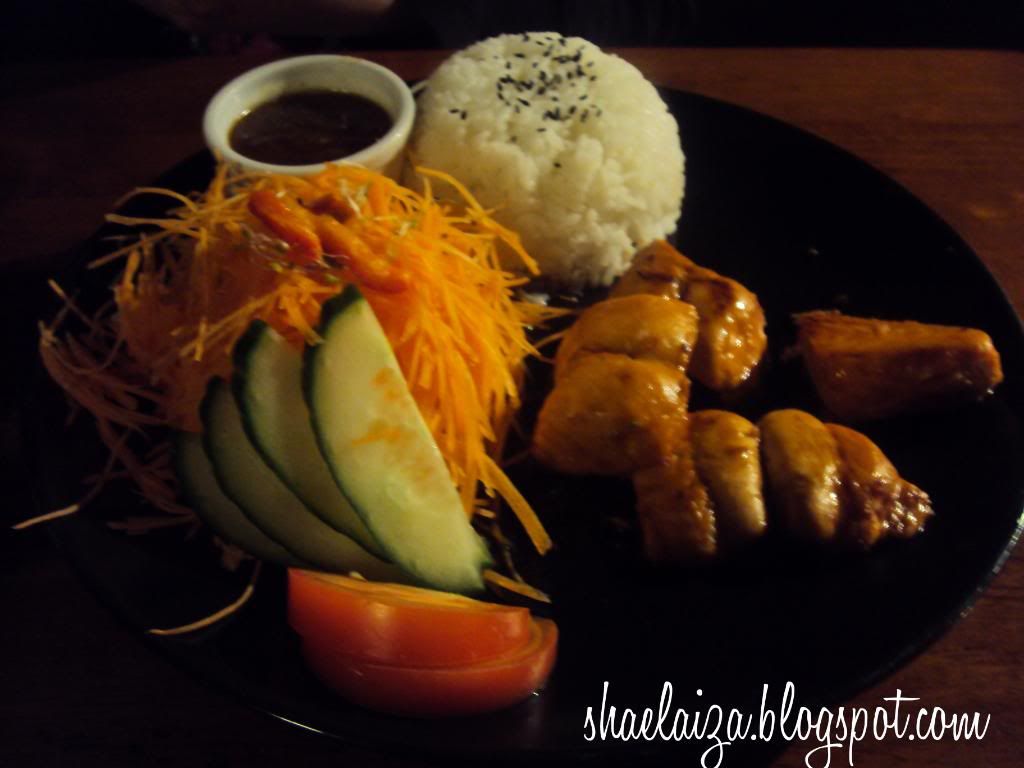 Main Meal: Grilled salmon teriyaki with garlic sauce
Price: $15.50
At first sight, Lamya didn't think it would be filling but she was pleasantly surprised as it managed to satisfy her tastebuds and hunger. She really enjoyed the meal as it was flavourful without having an overpowering aftertaste.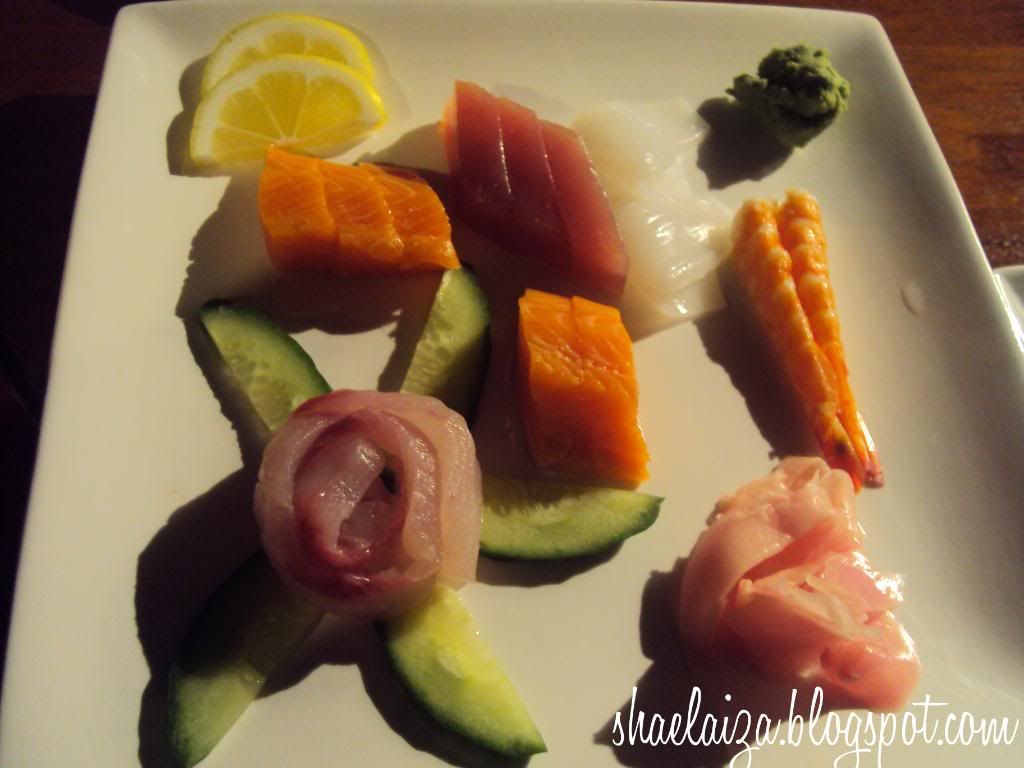 Main Meal: Sashimi Platter
Price: $14
Nothing to die for but hey it's sashimi and I'm not going to complain.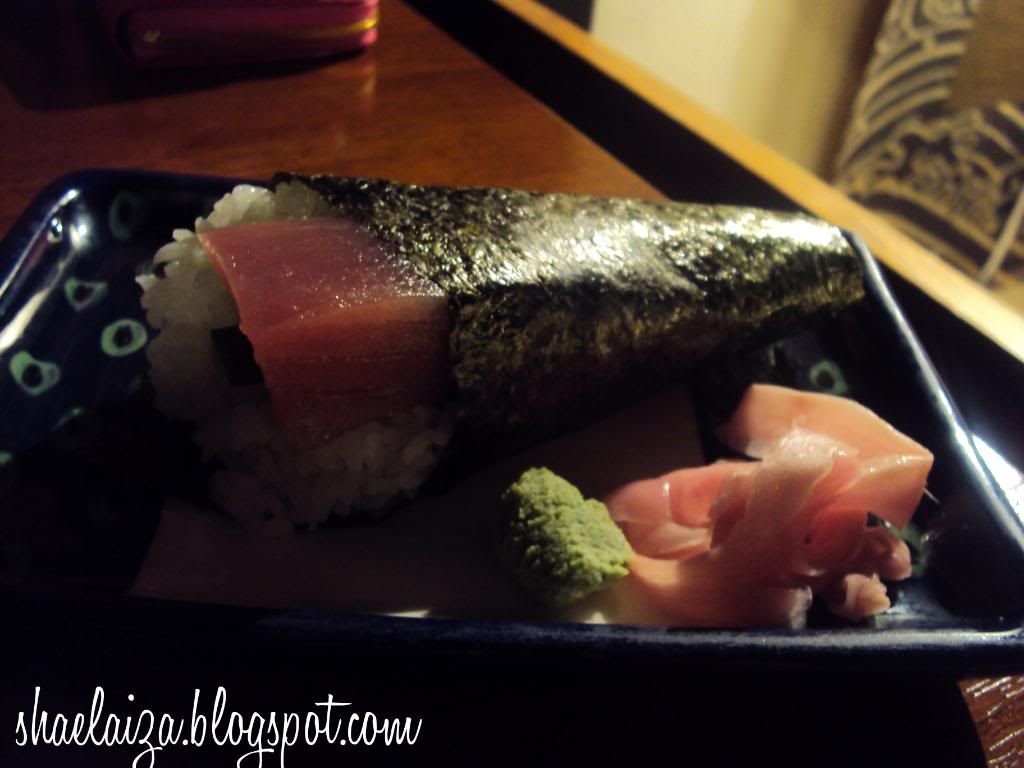 Main Meal: Raw tuna zushi (I called it a 'california roll' because it's very similar to one )
Price: Around $5
One of the biggest california rolls I've ever had! It was pretty filling and had a good portion of raw tuna.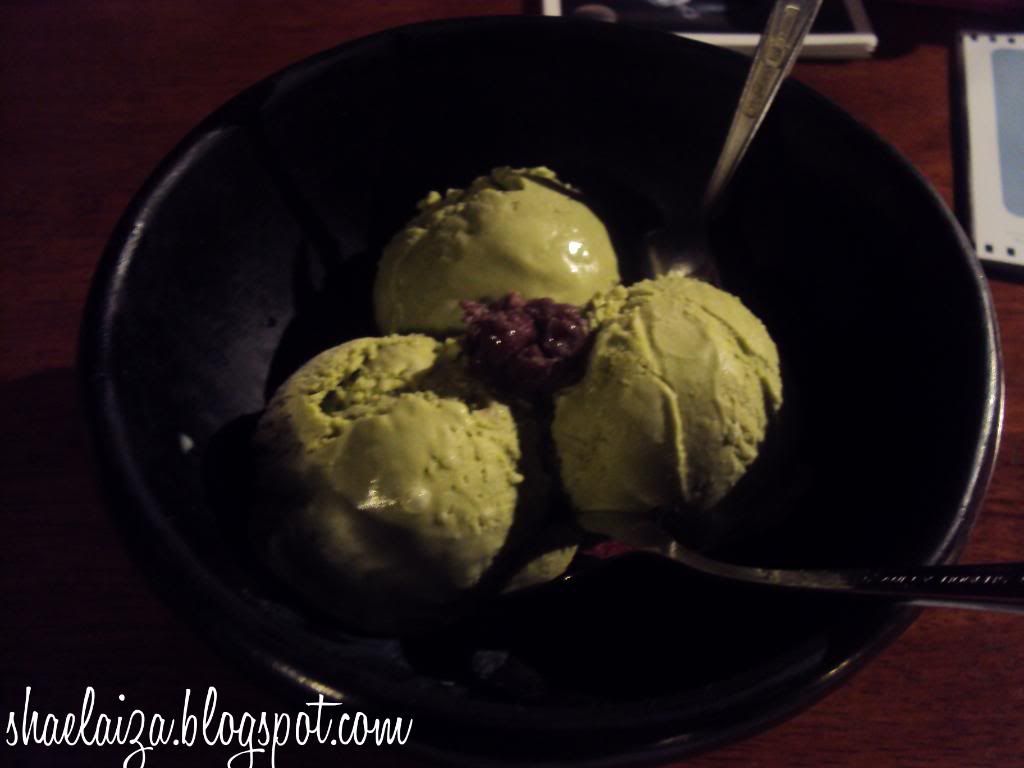 Dessert: Green tea ice cream with red beans
Price: $5
I've been craving this ever since I came back to Dunedin but I couldn't find it anywhere until last night. The green tea flavour wasn't very strong and it was a nice finish to our dinner.
Verdict:
A good place to have dinner but most people don't linger around to chat and socialise because it's a tad noisy. From what we had last night, I'd say the food is enjoyable but I still prefer Jitsu as my source of yummy Japanese food in Dunedin.