Fashion Friday: All About Maxi Dresses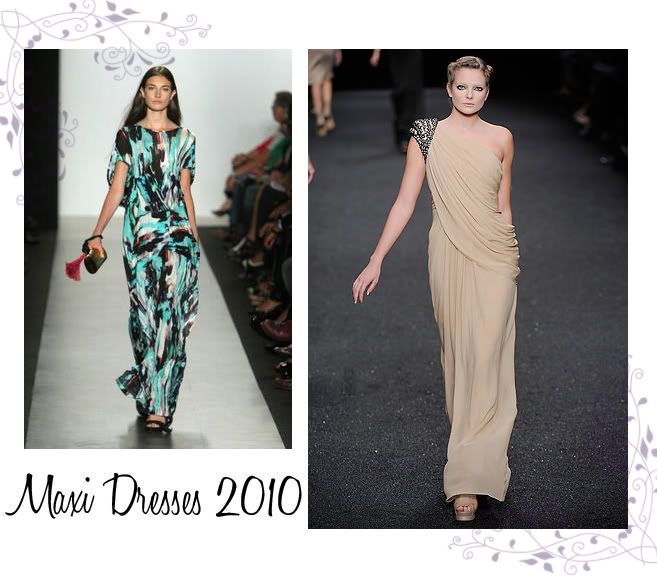 Maxi dresses are in every woman's wardrobe must-have list this year! That's what you get when you mix elegance and glamour. For the stylish Muslim woman, the maxi dress is Heaven sent because it's trendy and modest. It doesn't matter if you wear hijab or not, it's hard to go wrong with a maxi dress.
We've seen the likes of Mischa Barton and Nicole Richie who wear maxi dresses with such glam and earthiness at the same time. There are various kinds of maxi dresses - plain, print, sleeved, short sleeved, sleeveless, halter neck, strapless, one shouldered and the list goes on. So where do you start? How can a Muslim woman pull it off? Here are some of my ideas.
Maxi + cardi.
This is the simplest way to wear a maxi dress while maintaining a good level of modesty.
Look wise, formalise.
If you want to look less casual and smarten up your look, pair your maxi dress with a blazer. It's as simple as that.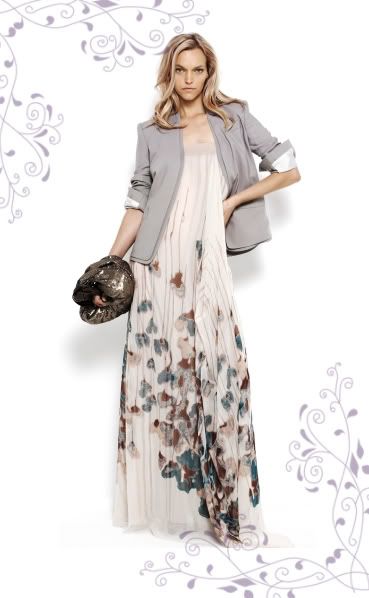 Cover up with a denim or leather jacket.
I've also seen some girls wear their maxi dress with a vest or bolero. This is suitable for a day at university or a girl's day out in town.

Layer with a cropped top
. A lot of maxi dresses tend to accentuate the chest. If you want to reveal more of your dress while covering the chest, cropped tops look ultra cute and very bohemian with maxi dresses. Plus you don't have to worry about feeling like you're boiling underneath all the layers as they are loose. Non-hijabis, you can opt out of the long-sleeve top if you want.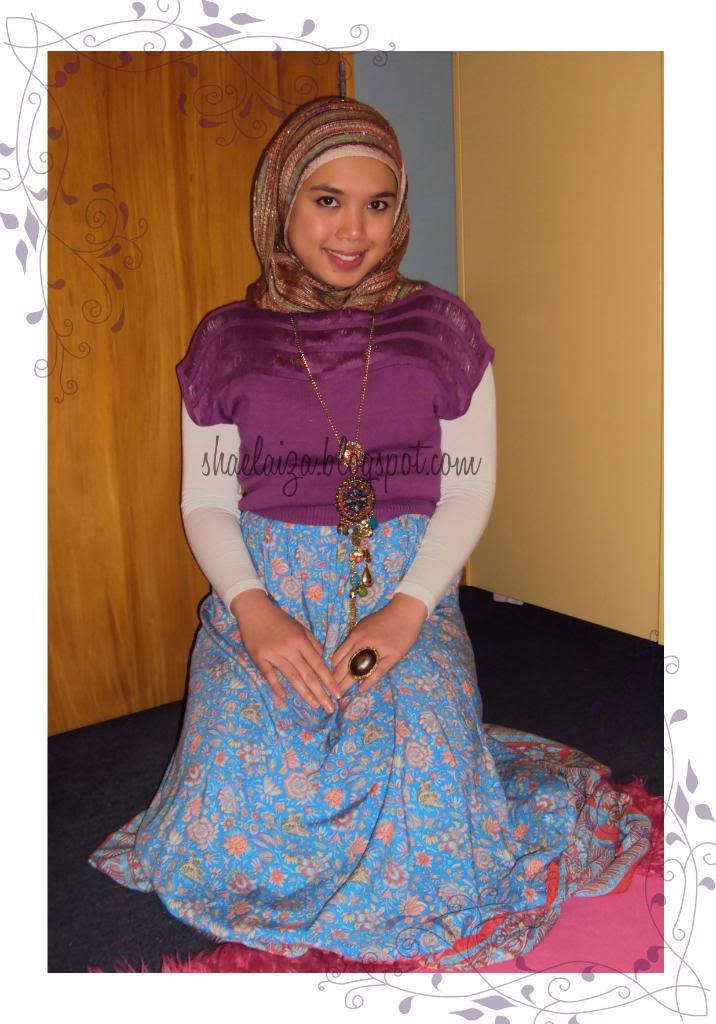 Add some flair to your hair/hijab.
We can thank Nicole and Mischa for making us craze over these chic bohemian headbands. They definitely add a sense of mystery and charm to the ensemble. If you don't wear hijab, a messy braid can also complete the bohemian look.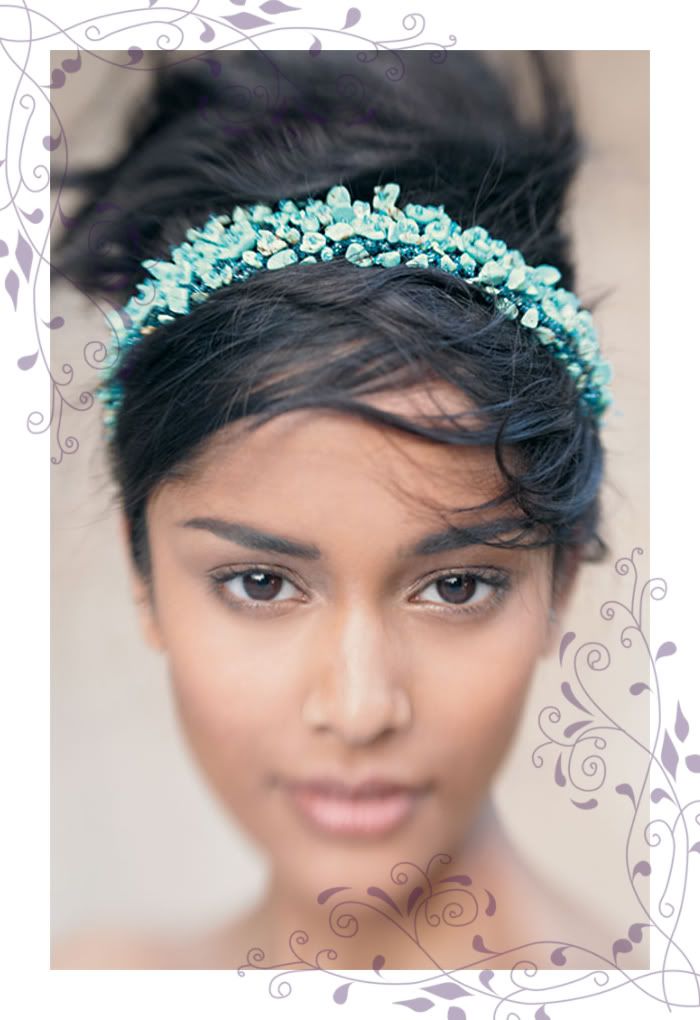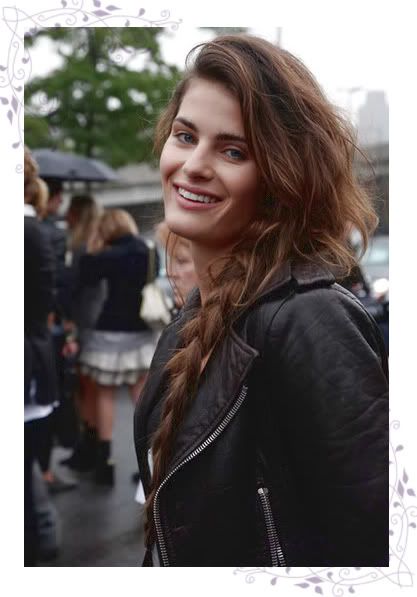 Hijabis, don't feel left out.
You can also accessorise your hijab with a funky headband. I say think Greek-inspired, floral or sequin/bead embellishments. Or you can wear some gorgeous Indian-inspired chandelier earrings or gypsy earrings.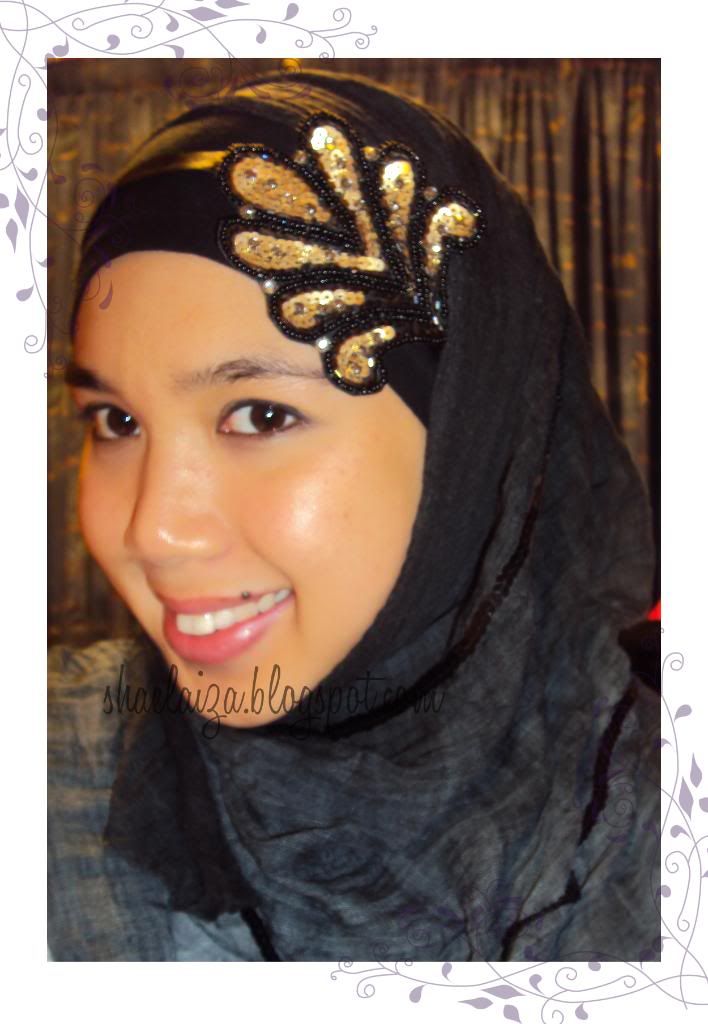 Glamorise, accessorise.
Remember that the main focus is your maxi dress so you don't have to fuss too much over the accessories but they can definitely add some glamour to a simple ensemble. And if it's slightly cold outside, drape a scarf around your neck.
[Done uniquely by her]
Shoes; a woman's Achilles heel.
Open-toed flats, sandals or heels go best with maxi dresses because the casual look is what we're after. But you can definitely wear a cute pair of ballerina flats if it's too cold to leave your little toes bare.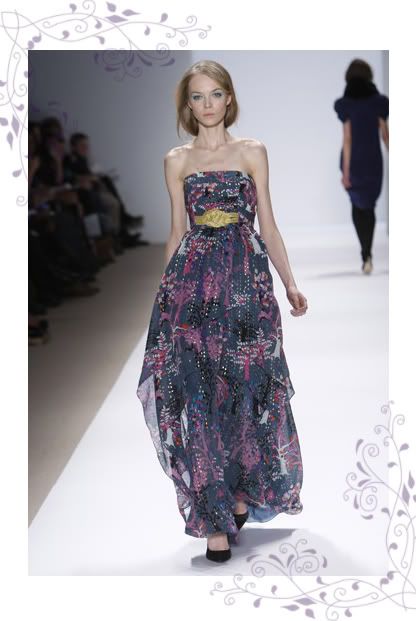 Most importantly wear your maxi dress with some individuality. When you're comfortable with who you are then nothing else matters quite as much. I hope you found this post helpful! Thank you,
Sarah Elizabeth
, for the request. If you have any requests/ideas/suggestions for future Fashion Friday posts please send them to me by emailing me at elaiza_(at)hotmail.com, or by leaving a comment below or in the chatbox.
And now it is almost 3 am and I'm so going to bed. Adios!