What's in My Bag?
I was tagged by the extraordinarily talented and fabulously sweet
Ashi
.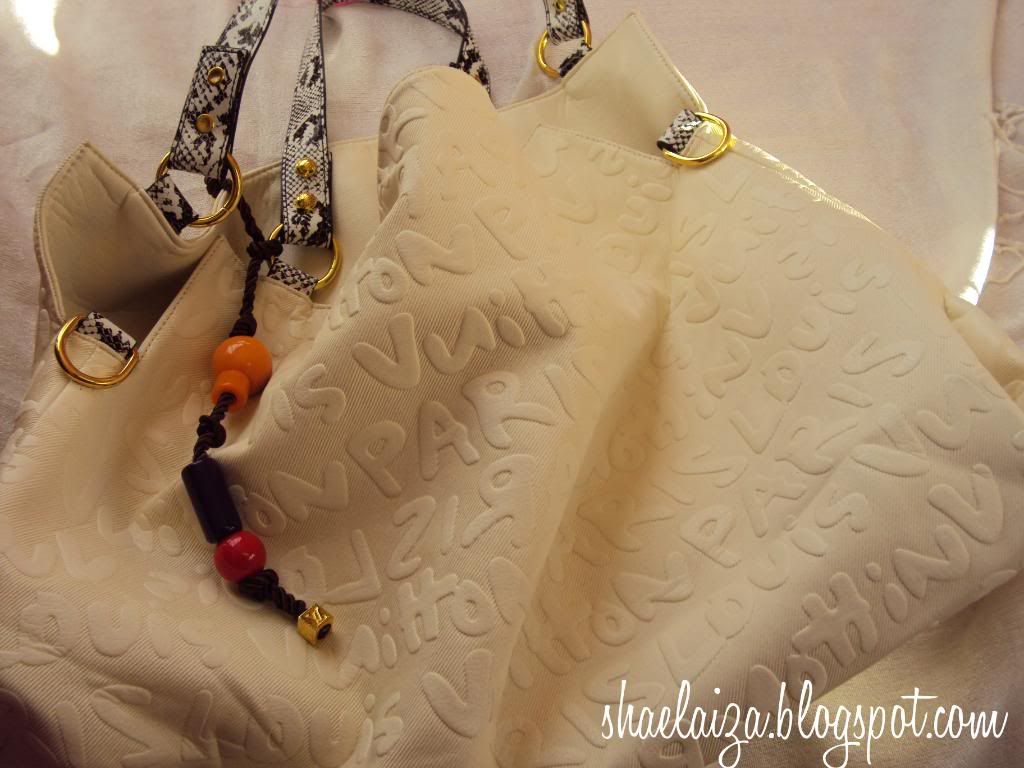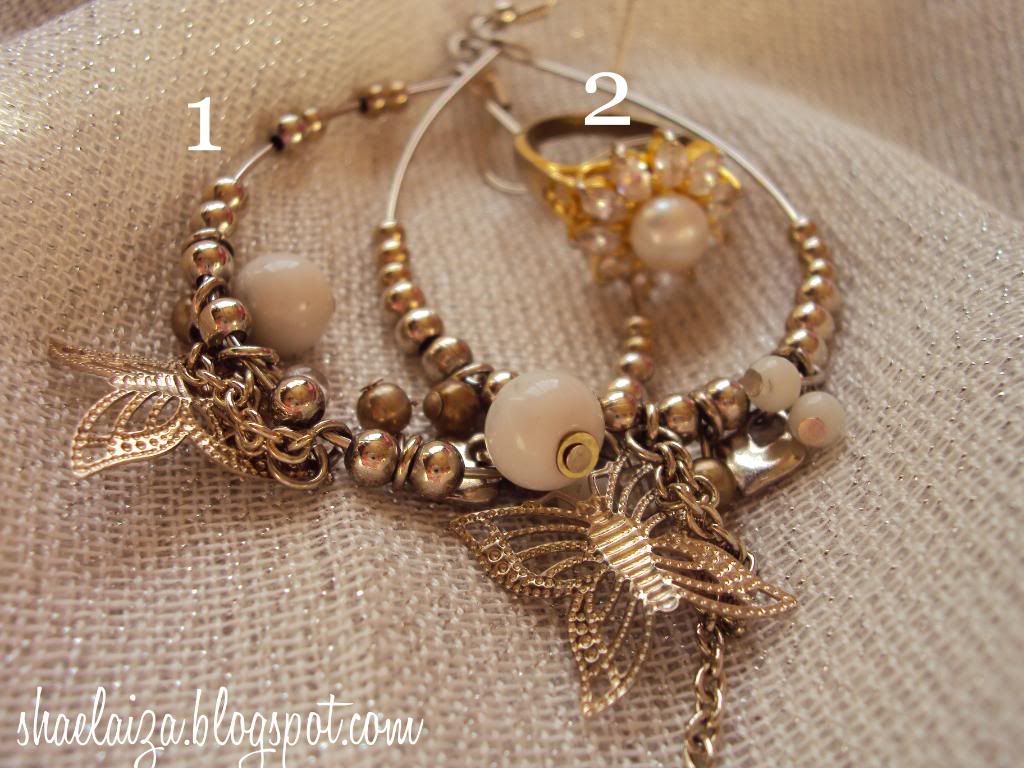 1. Extra pair of earrings - I always carry at least one. It's a habit I developed before I started wearing hijab.
2. Ring - for when my fingers feel naked.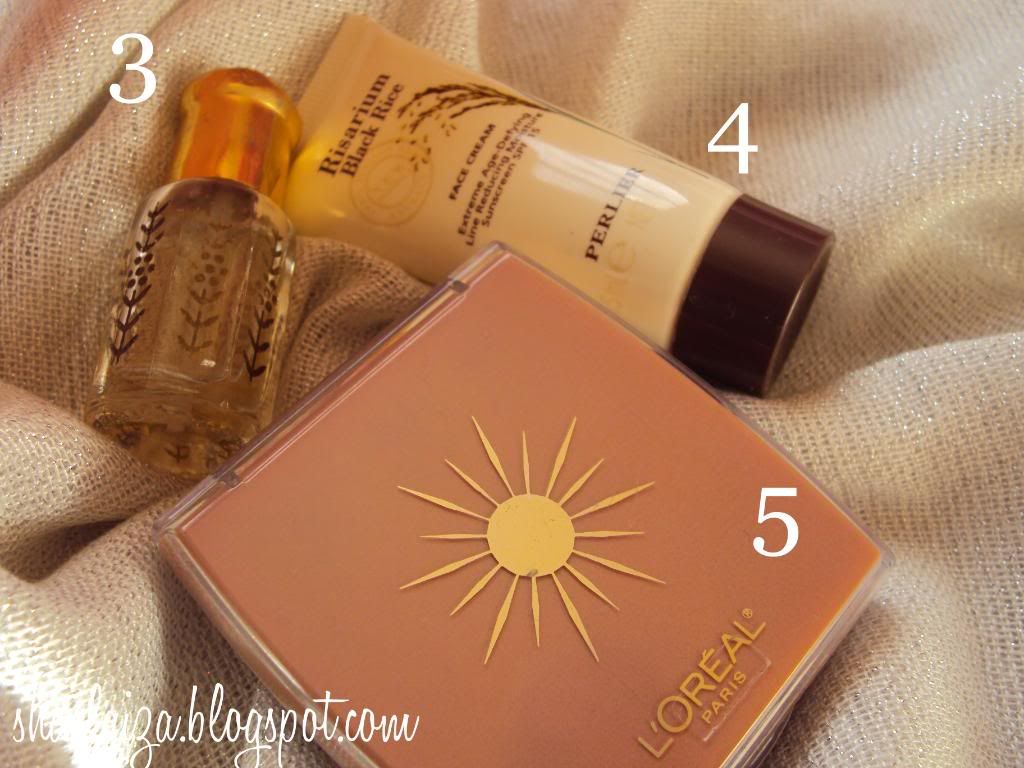 3. Attar perfume - A favourite. This was purchased in Madinah and it's named 'Flower Madinah'. It has a deliciously subtle sweet and floral scent.
4. Perlier Risarium Black Rice face cream - Perfect for when dry skin attacks or as a base for foundation.
5. L'Oreal Glam Bronze bronzing powder - I've been carrying this around since summer and I forgot to take it out when autumn arrived.



6. Band-Aid - For cuts or blisters.
7. Pin wheel and safety pin - A hijabi should never leave home without these!



8. LV purse - Where I stash cash, cards and unnecessary receipts.
9. Uni ID and ATM card - Very, very important cards in my life as a student.



10. L'Oreal Volume Perfect lipstick - Soft peachy brown for a natural look.
11. Refreshing mint from a local restaurant
12. Maybelline Shinylicious - When I'm not wearing black eyeliner this lovely shade of lipgloss brings life to my face.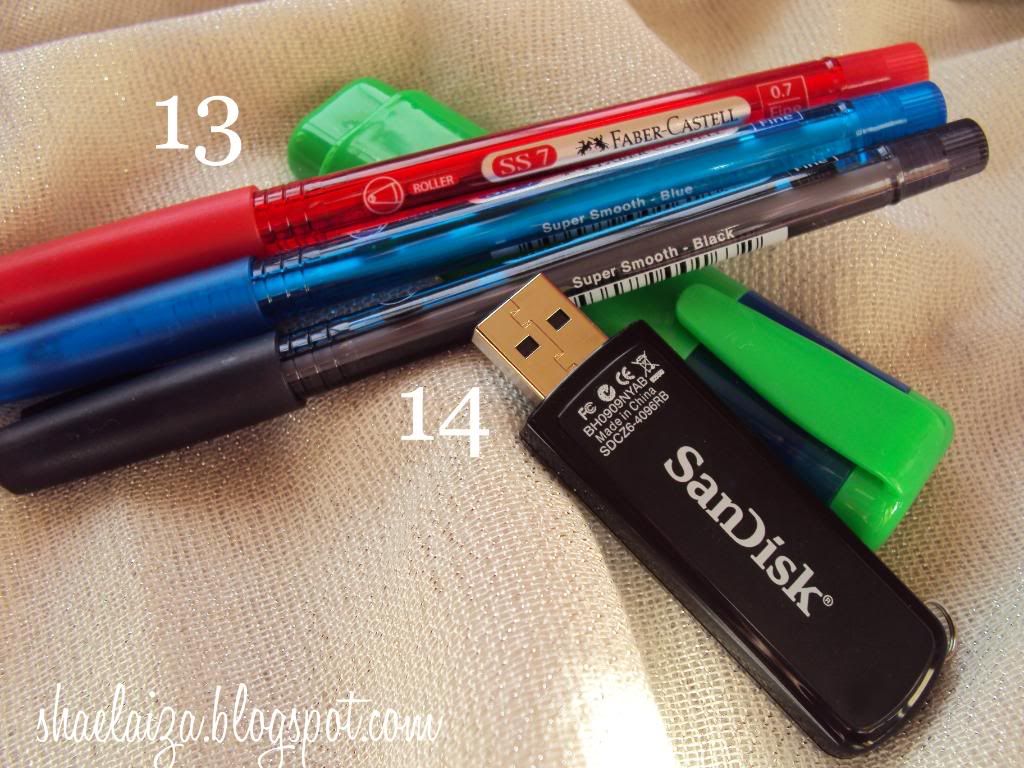 13. Pens and highlighter - My absolute essentials for university lectures.
14. USB pendrive - Another essential for when I go to Uni.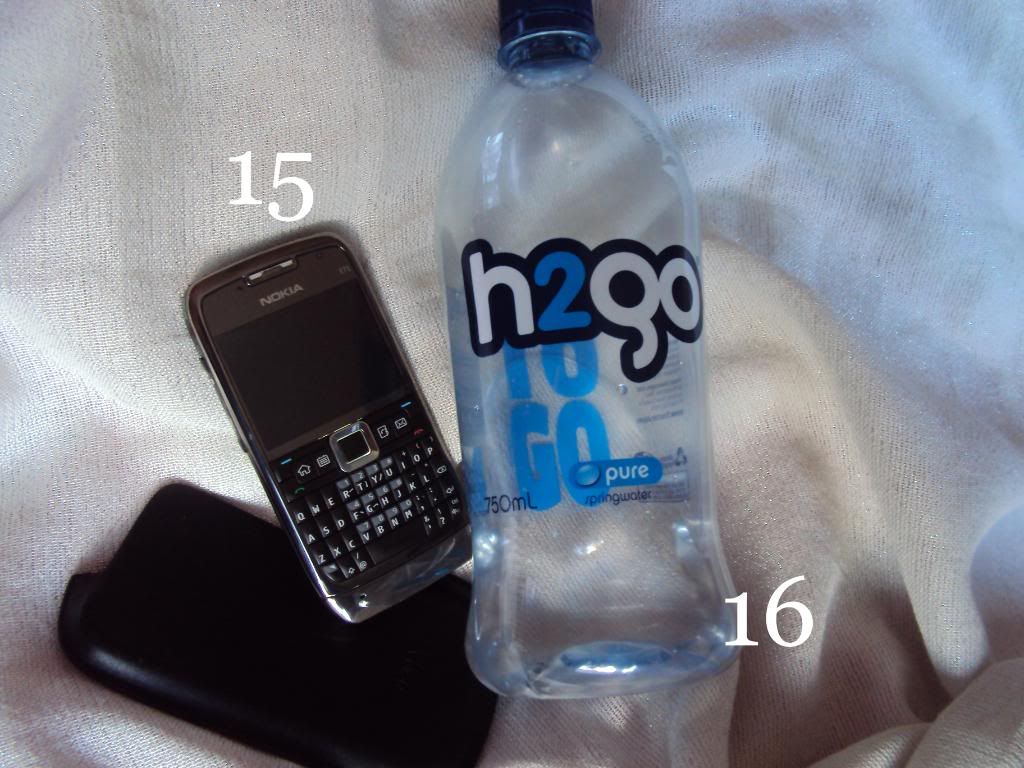 15. Nokia E71 - A gift from my sister a year ago. I love it so much as it helps me organise my life so well!
16. A bottle of water - Did you know it's important to drink water even before we feel thirsty?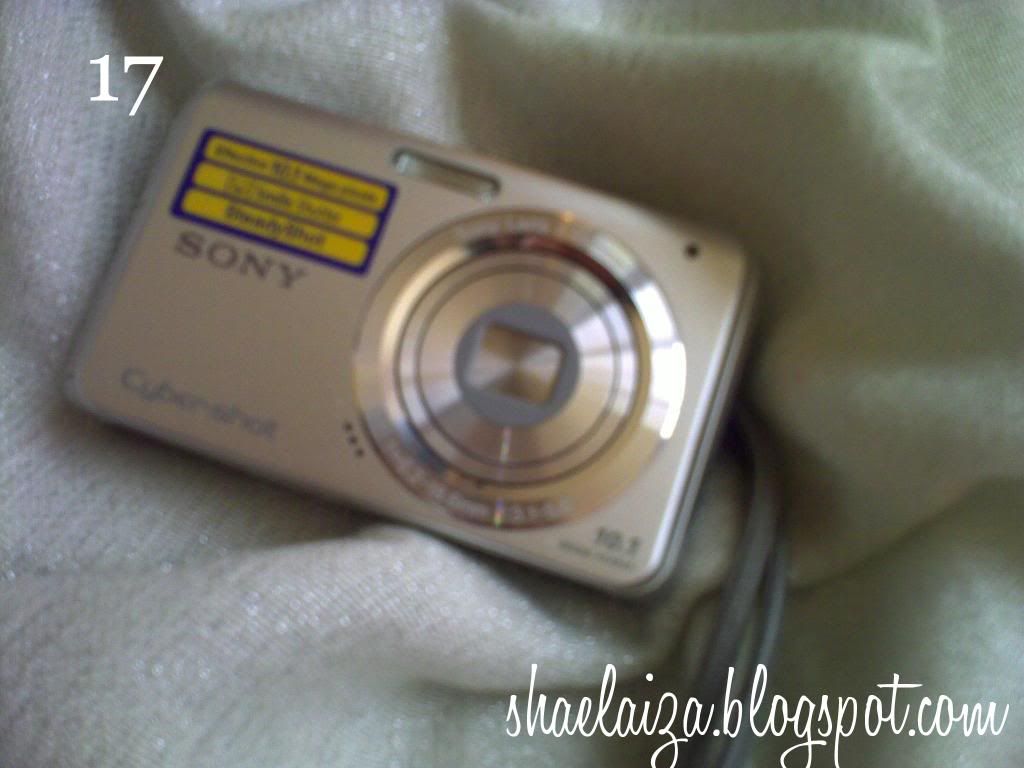 17. Sony Cybershot camera - To capture smiles and memories.
I tag Sarah Elizabeth, Sara Filza, Najwa,Smiley, Cairo Lusaka Amsterdam, 7aki Fadi, Rene, Fatima, Bliss, Amber, Amalia, Aimie, Mama Mona, Arabian Eyes, Smart Cookie, Mustika Sari, Maryam, Amina, Lamya and anyone and everyone who feels like sharing what's hidden inside their mysterious looking bags!