Fashion Friday: Happily Ever After
This is a late Fashion Friday post. (Or let's all just pretend today's Friday for a few minutes!)
I attended my first ever Bangladeshi wedding yesterday. The
nikah
(solemnisation ceremony) took place after Friday prayer at Dunedin's Al-Huda mosque. It was a beautiful sunny Good Friday and heaps of ladies turned up for Jumaah prayer! More than usual, I must say. The bride, Adiba, is a friend of my friend, Jarin. I don't know her very well but I'd be lying if I said I didn't shed a few tears during the
nikah
. Especially when the imam and her husband's representatives came over to the women's side of the mosque and asked Adiba if she truly accepts the proposal. Sort of like the 'I do' part of a Christian wedding. I don't know why but it just touched my heart and soon after the bride was crying tears of happiness as well.
The reception was held at night and my girls and I had such an amazing time! We all got ready together and our make up, clothes and pins were everywhere. It was so funny. In the end everything worked out just fine, alhamdulillah. The bride and groom looked STUNNING dressed in beige and gold with hints of passionate red. I've always admired Indian outfits. The combination of beautiful colours, beading and embroidery is just perfect for a day or night of glamour! And as we all know, weddings are the perfect opportunity to get all glammed up so obviously the guests were all dressed to impress.
And I have exclusive pictures as proof.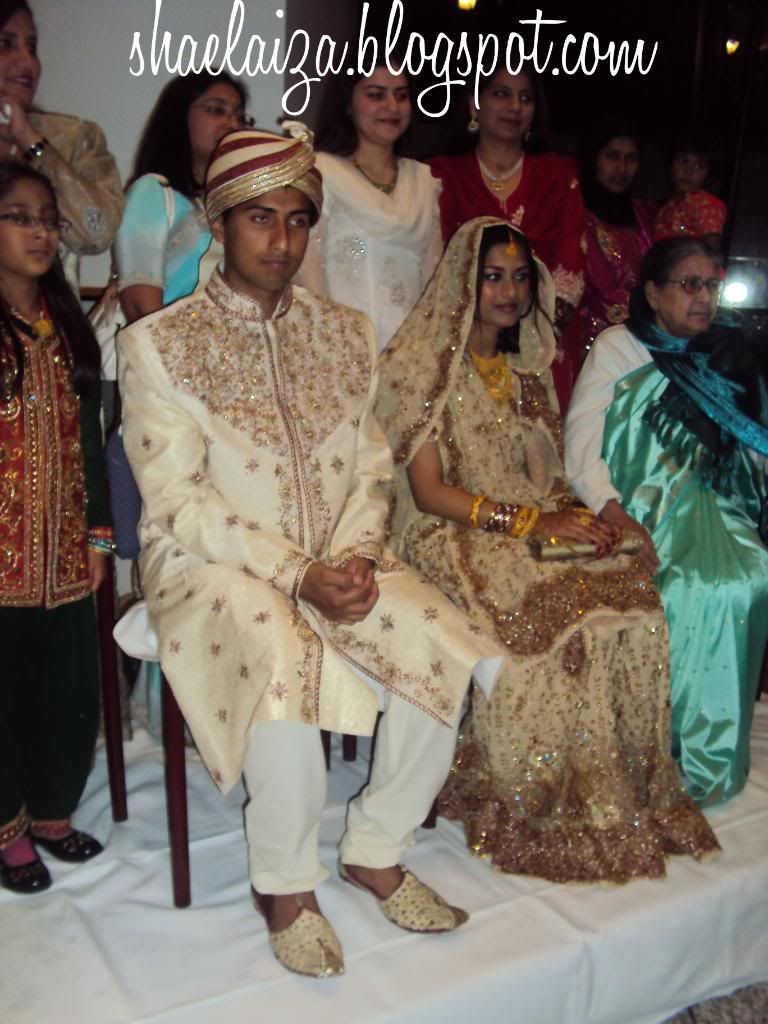 Congratulations to the stunning bride and groom!



The bashful bride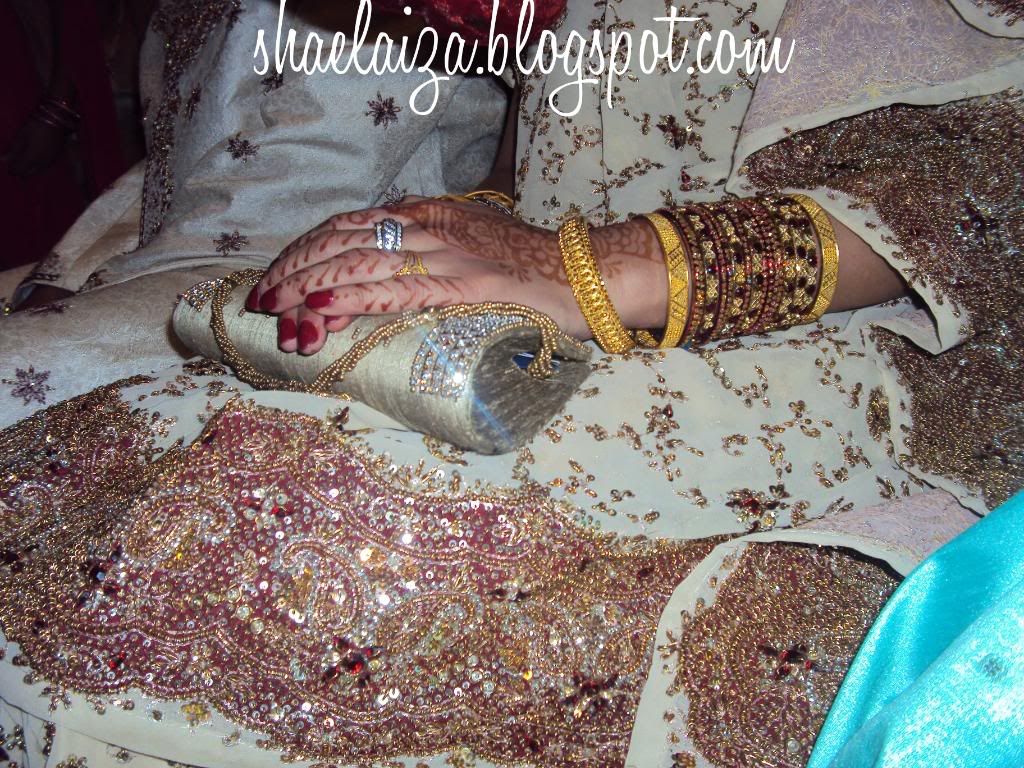 The finer things in life



Finally, a shot with the bride and groom TOGETHER! By the way, that's the ever so sweet Chloe in a turquoise Malay kebaya.



My first time wearing an anarkali salwar khameez. I was sooo happy!



Jarin, looking drop dead gorgeous in her sari. Who says hijabis can't pull them off? And Nadia, my Jordanian honey, mashaAllah.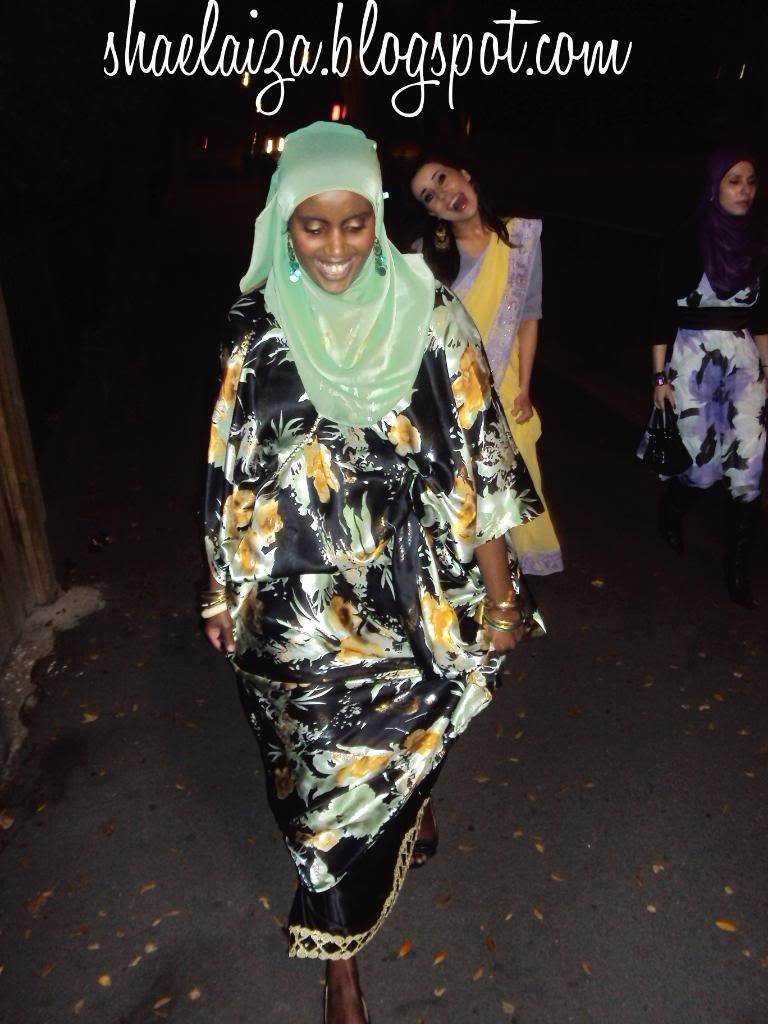 Amina looking fine in a Somali dirac (pronounced as dir-rah). Yup she's back from Wellington for 2 weeks!



My beautiful friends all dressed up



Anarkali salwar khameez courtesy of Jarin. Thank you hun!



Make up inspired by MakeUpGeek's tutorial