A Tropical Winter Holiday
Salam everyone!
After a hectic and sleepless week which felt like FOREVER I am happy to report that my exams are finally over. I finished my last one on Wednesday at 5.30 pm and I had a flight to catch at 9 p.m. that very same day. I slept 1 night in Christchurch and roughly 12 hours later can you guess where I am now?
Here's a clue. This is what I had for breakfast today.
Yup =D I am back in Kuala Lumpur, Malaysia! I had no plans whatsoever to come back during the winter holiday but Mum insisted. I mean, can I really say no to a warm tropical getaway with my family and friends?
So what did I do on my first day back in KL (aside from spending time with my family and doing some shopping)? I ate.... heaps!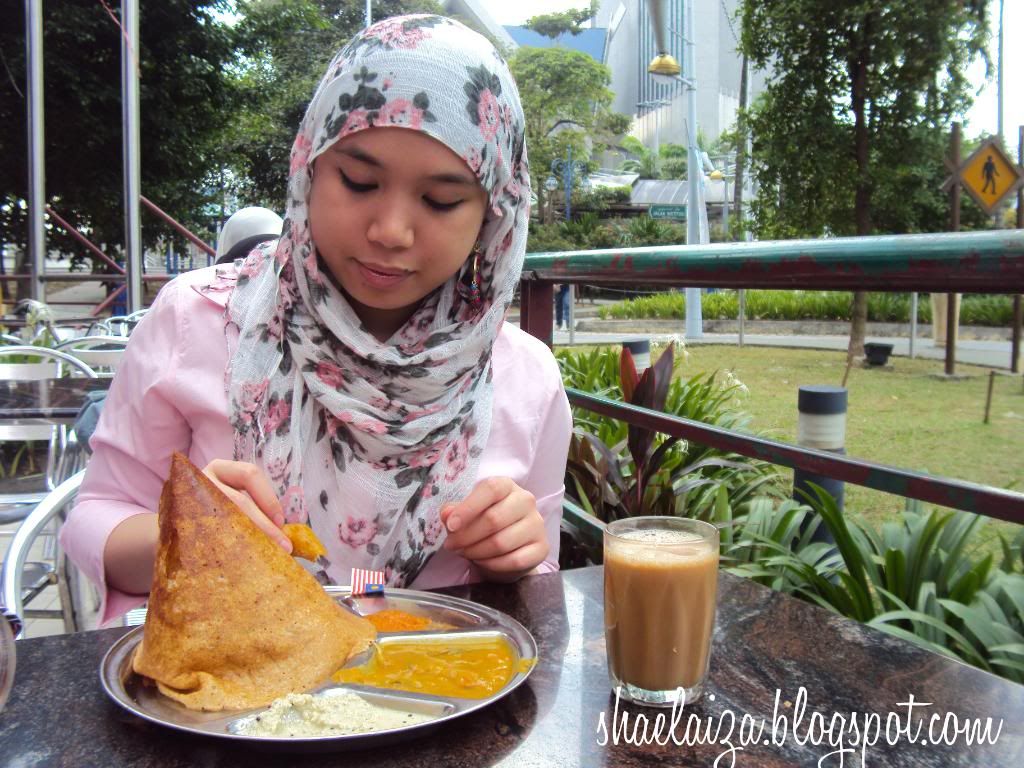 Enjoying my well-deserved crunchy thosai and teh tarik



Lunch was fabulous too! I had Thai pineapple fried rice. I made sure it'd come with the pineapple... I asked the waiter, "So if I order this the pineapple comes with it right? Right?"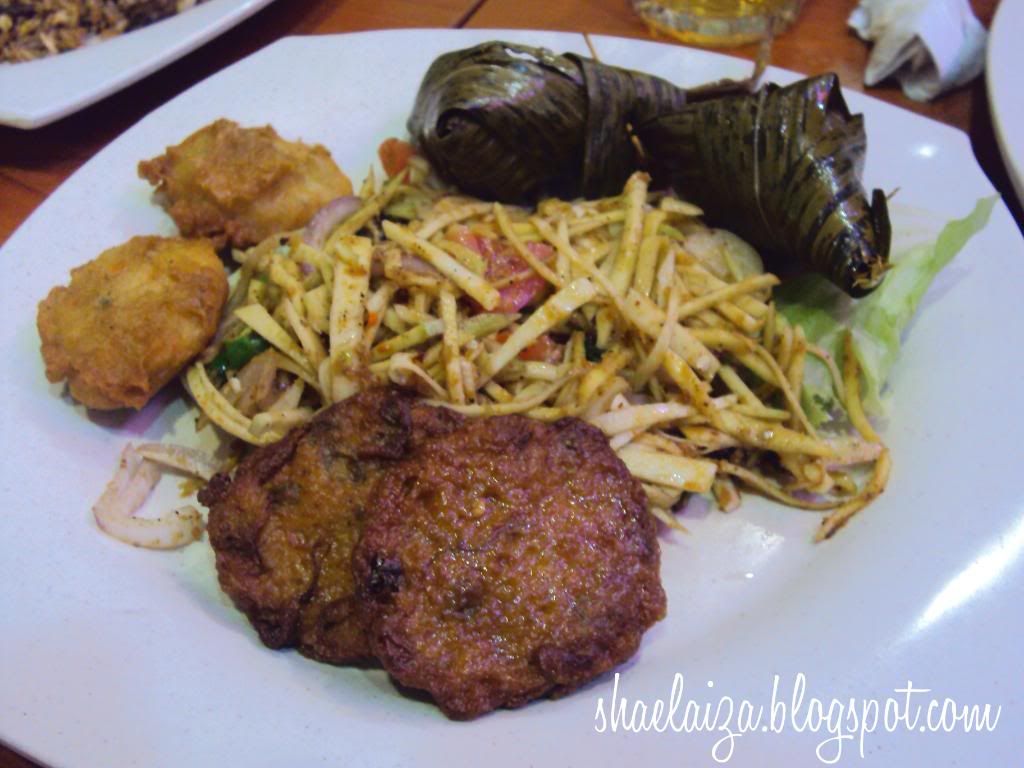 ... with grilled pandan chicken and mango salad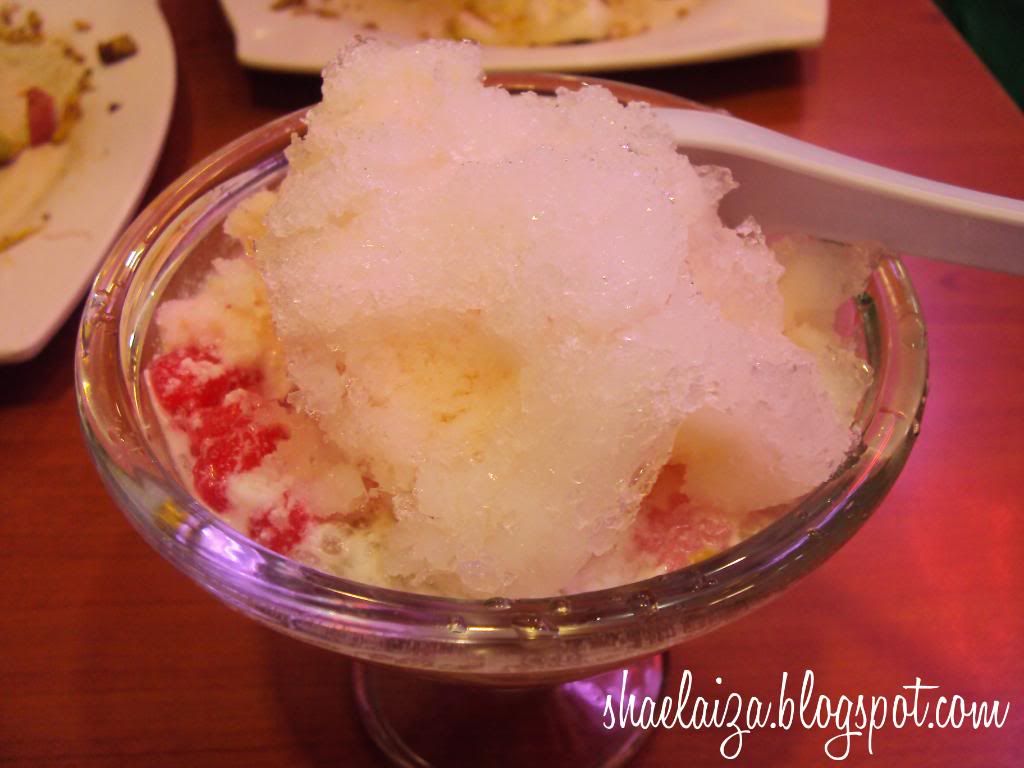 What Thai meal would be complete without the red ruby dessert?

No dinner for me obviously! I must admit I've been so busy during the last 3 months and I was on the verge of burning out. But right now I feel like all that stress was so worth it. My exams went well alhamdulillah and I can't believe I'm here! I am so happy to be back and I'm guessing I'm not the only one...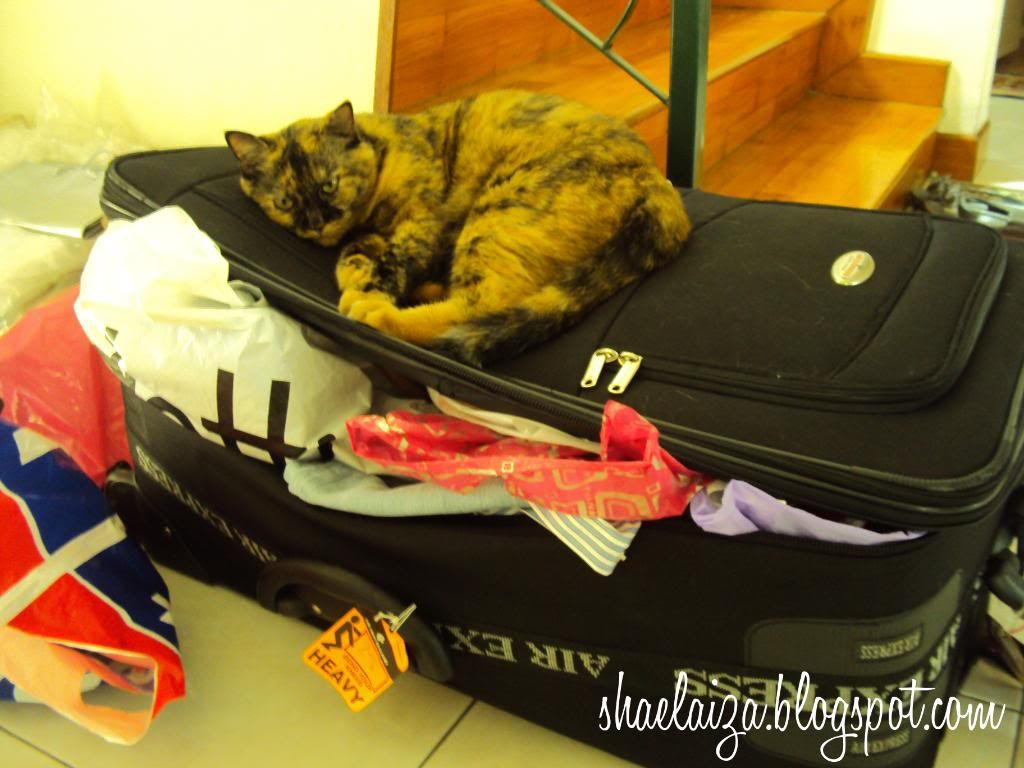 My cat, Yoyo, staging a demonstration. She hates it when any of us leaves. By the way, I never fail to get a 'Heavy' tag attached to my luggage. I don't know how to travel light and it's a real problem because I waste so much time packing and sorting out what to leave behind.
I'm still jetlagged and horribly sleep-deprived from all the exam studying (or cramming). Right now it's almost 2 a.m. in New Zealand. I know I'm supposed to announce the headband giveaway winners today but I'm sure you guys don't want me to fall asleep on my keyboard, do you? I haven't even called my friends to tell them that I'm back (I'm sorry guys! I'll call you tomorrow). Thank you for submitting your entries by the way! I shall announce the winners tomorrow so keep your eyes peeled for that.
Love, Sha