Fashion Friday: Summer Love
TGIF and Jumaah Mubarak everyone =) What a week it has been! I've only been back a week and I feel like so much has happened. I had a test, class debate and to top it all off, I'm officially sick now thanks to a pretty drastic temperature drop a few days ago. Alhamdulillah it's sunny today but oh my it was freezing yesterday and the day before. It drizzled, rained and hailed! That's life in Dunedin for ya.
Anyhoo! On to happier things =) I've decided to start a 'Fashion Friday' segment in my blog. What better way to start the weekend then to blog about one of my biggest passions in life, right? I also have to start designing a new layout as yes, I've decided to wear the hijab for good, inshaAllah. So much to do so little time...
But now it's time to let the Fashion Fridays begin! When I arrived New Zealand last week I spent a night in Auckland. I had the opportunity to spend a couple of hours with my beautiful and vivacious friend, Shaymaa, who used to study in Dunedin. She now studies in Auckland where she gets to be with her family. Lucky girl!
While I was there she took me to Mo Mo Tea for some bubble tea as I've never tried it before. Then we went to Eastern Beach and had a magical time! It was an amazing way to start my year in NZ this year as it made me realise again how much I love NZ's landscape and scenery and how peaceful this country is.
Anyway, Shaymaa, who is an avid fan of Lady Gaga by the way, looked so pretty with her summer maxi dress mashaAllah so I've decided to feature her in my first Fashion Friday post. Check out the sweet bronze headband she wore on her hijab that day too. Everything matched so beautifully and she deserves to be featured as one stylish hijabi.
I had an amazing time with Shaymaa. It was also the first time I wore hijab in NZ (apart from going to the mosque) and from that day onwards, I never left home without a hijab. Thank you Shaymaa for making it such a special day for me. Lotsa love from me!

Me with my almond milk bubble tea and yes this was taken after a 10 hour flight. I slept during most of it but I was still pretty tired.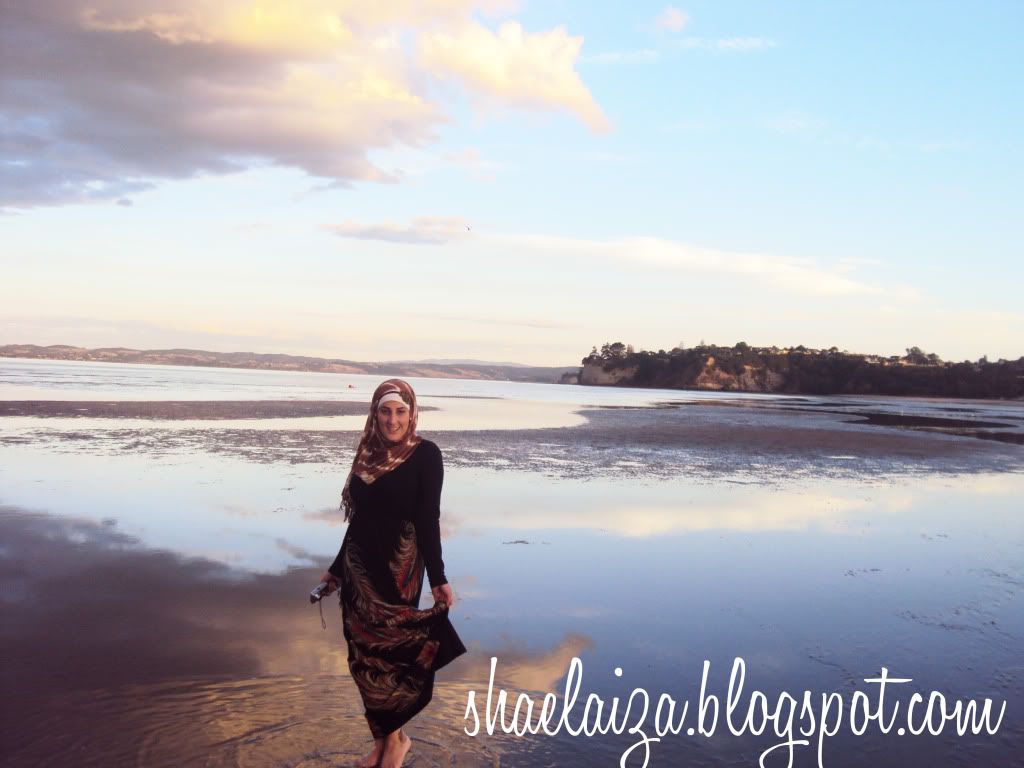 Elegant and pretty



Feather print on Shaymaa's maxi dress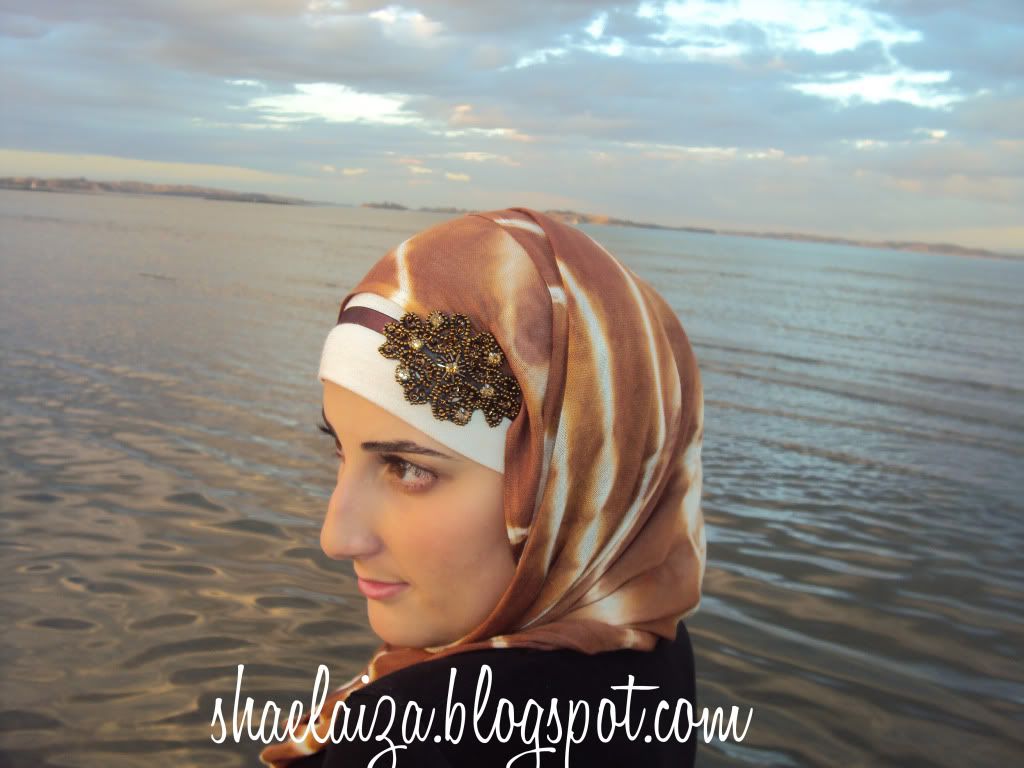 Bellisima!



Being in NZ is pure bliss