Fashion Friday: Laysu
One of the best perks about being a new hijabi is that my friends like to give me hijabs as presents! =)
My favourite ones at the moment are from my friend,
Lamya
. She is Omani and one of my closest friends in Dunedin. In fact, I'm even crashing at her place for almost 2 weeks while I wait for my mum to get back from Malaysia. She's been the perfect host... cooking and making sure I'm all comfy here. Thank you, Mya!
Anyhoo, she gave me 2 pieces of these fabulous things called 'laysu'. They're not meant to be worn as hijabs because they are very long compared to normal hijabs but it can be done by folding them in half or by creating the 'volume effect' as they are usually made of very thin material. The print or pattern looks ethnic yet modern and I am officially in love with the Omani 'laysu' because of their bright and bold colours.
Y'know what? I found a really good article about these pretty pieces
here
so I'm going to share an extract with you.
The laysu (also called a lusy) is a more casual version of the lahaf, hijab or shayla worn for more formal occasions. It is larger, brighter and bolder; it invariably sports a border on all four sides. It may be worn at home, among friends, on picnics or while running small errands. The loosely-woven material is cool and breathes even in the intense heat of the Omani summer. Bright colours and bold patterns give the laysu a cheery look. A beautiful new laysu is a sought-after item for Eid morning. Although traditionally the laysu does not usually match the outfit a woman is wearing, more recently laysus and dress cloth are offered in matching patterns.
The laysu is primarily an unfussy garment meant for comfort more than glamour, but sometimes the scarves are dressed up for special occasions with gold outlining, bullet-like metal embellishments, fringes or beads.
And this is what they look like...

I like this one so much, I did a major hijab faux pas by wearing it 2 days in a row.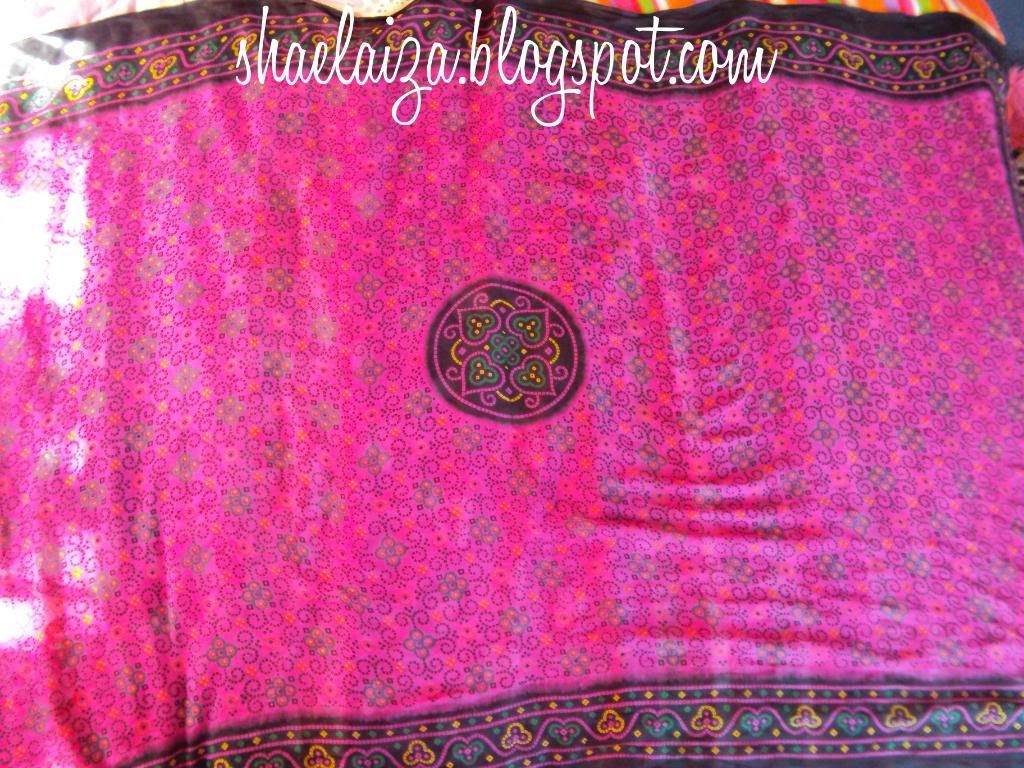 This laysu covers 90% of Lamya's double bed!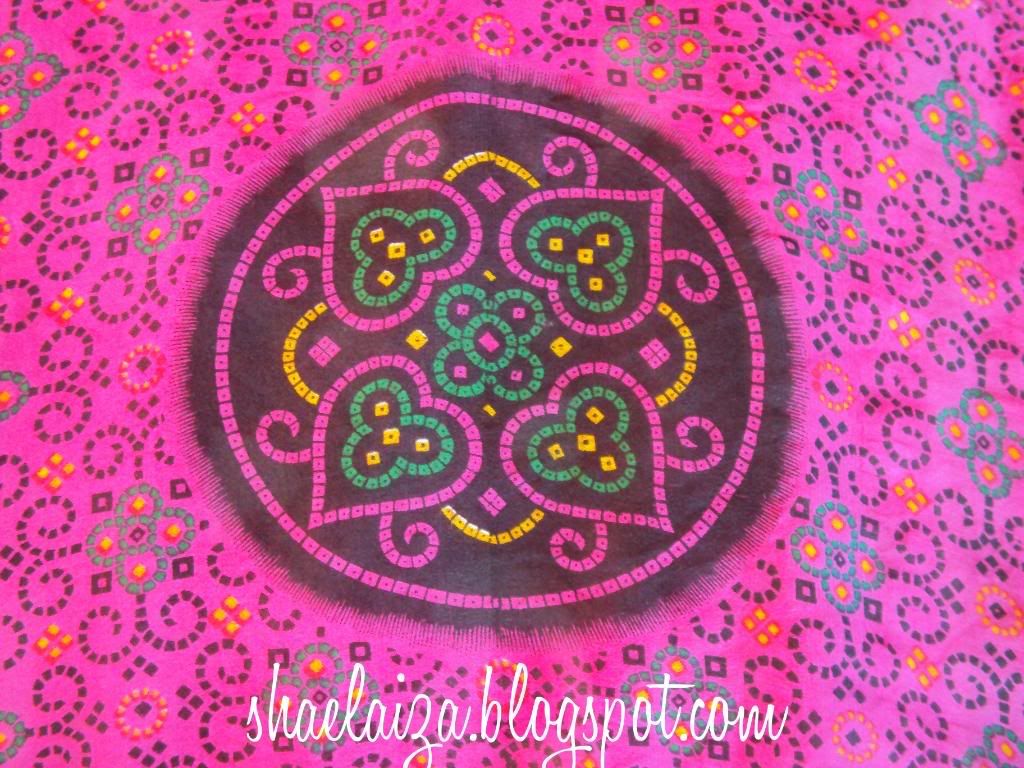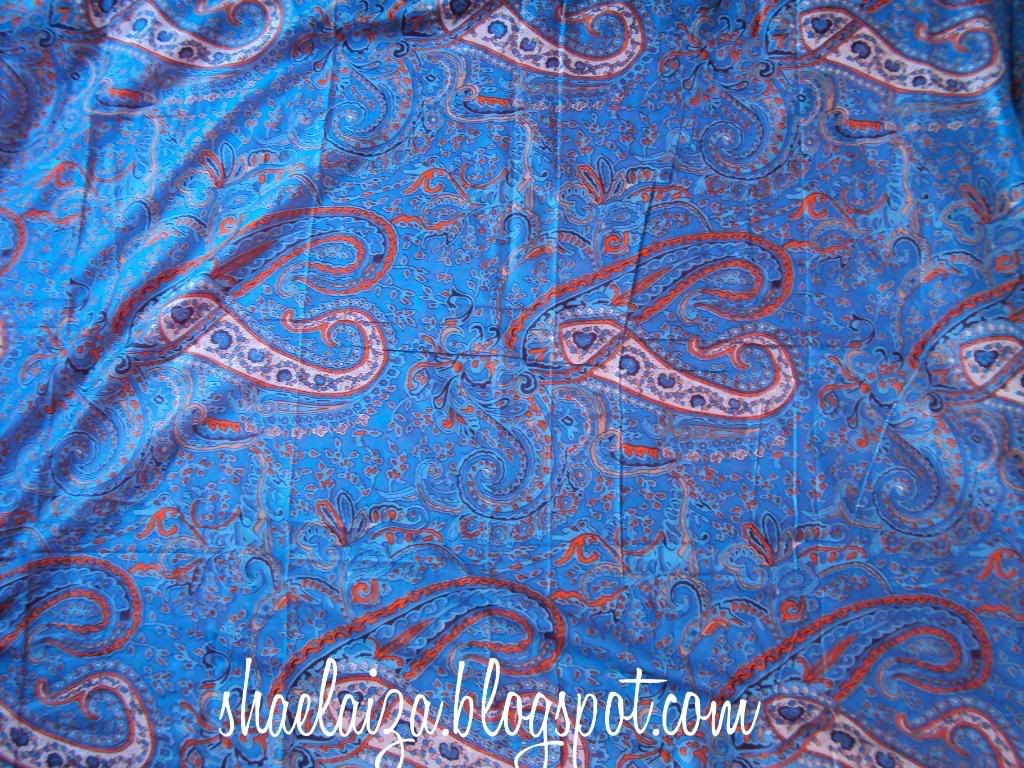 Pretty in blue and tangerine

I love colours especially vibrant ones. I use them to express myself and to be creative. Despite what fashion magazines say I don't think colours go out of trend. It all depends on how you style yourself. Whether you wear a hijab or not and you feel like trying something new but you're not quite sure what, why not try a new colour? While you're at it perhaps make it a bright and bold one. But pair it with a neutral or dark coloured clothing item so that you don't blind people in the street!