My 2 Loves : Sushi and My Girls
A late update! But better late than never right?
I've been busy shopping in preparation for the land of miracles. Oh and making time for my best friends, of course! After all, we only ever meet during this time of the year. After an afternoon of some drama (do not mess with a last born, you're just asking for it) I finally went out with the girls…
ProudDuck
, Ella Bella and Her Royal Highness ;) We went to Gardens MV and it was literally impossible to get valet parking so we drove to Bangsar and ate sushi at BV 2 instead. After that we just pretty much hung out and giggled our night away like teenage girls. If there's one type of cuisine I can't live without it would be Japanese. Which reminds me, I don't think we can get Japanese food in the land of miracles! It's okay, it will still be the experience of a lifetime anyway.
My favourite Japanese meals so far? The hana maki at Sakae Sushi. Simple yet so satisfying. Every bite is like a burst of salmon deliciousness in my mouth. Oh and sashimi. I used to eat at a restaurant called Jitsu at least once a week when I was back in Dunedin and I'd order the sashimi platter.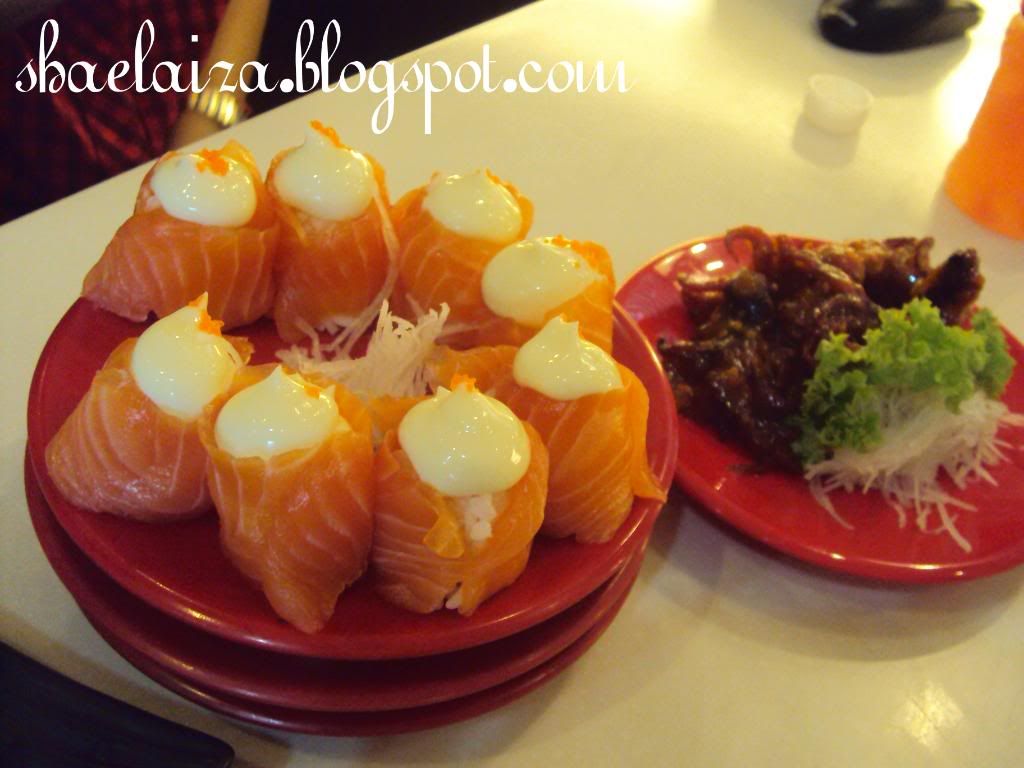 Hana Maki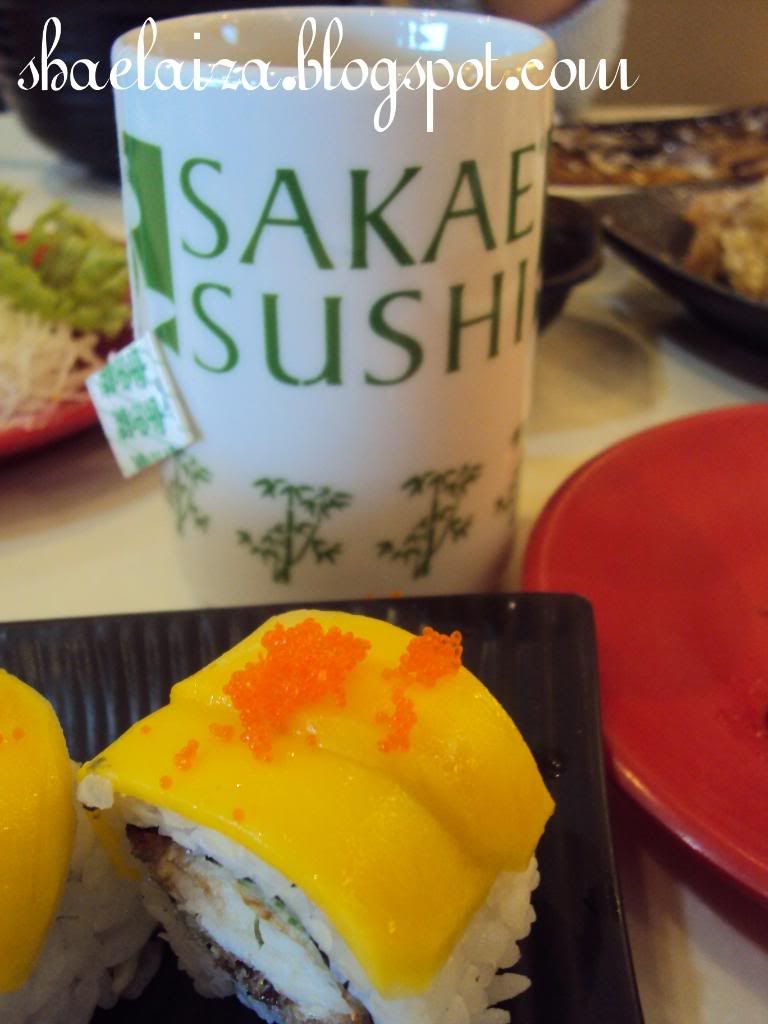 Mango & soft shell crab sushi with some hot green tea

I really wonder, how did Japanese food become so globalised? It's pretty much well accepted in most countries around the world. I think it's the simplicity of the food, much like Japanese designs. Furthermore, they're very precise about their art and food is an art, isn't it? I once saw an episode of Gordon Ramsay:Cook-along Live and the show included him meeting a Japanese master chef who spent 6 years just learning the correct method of washing glutinous sushi rice. Clearly, Japanese culture itself plays a role. I find the Japanese to be well organised, creative and meticulous in general (ah stereotypes, what will we ever do without them?). If you think about it, the culinary of distinctive cultures such as Indian and Thai are bound to be very popular in the West. They appear to be the most exotic.
As much as I can go on and on and about Japanese food, I do have friends who can't imagine eating a piece of raw fish or seafood for that matter. C'mon people, get adventurous! If it's halal and not slimy, I'm down! Anyway I'm just dying to post about something more thought-provoking but this is all that comes to mind at the moment. I spent the whole day with the family just making sure we have all we need for our trip. Now it's time to mentally prepare myself....
Btw, did I say that I love my girls? I've been friends with them for almost 10 years! (with the exception of Her Royal Highness, 13 years and counting baby!)