Saudi Trip In a Nutshell
Before boarding the plane to Riyadh I spoke to one of my best friends on the phone. I told her that I was really looking forward to the trip because the last time I went was more than 10 years ago and I was only 12 years old. "That means the last time you went, you went as a child... now you're going as a woman," she said. For some reason that didn't cross my mind initially. Being the youngest in my family makes me feel like I'll always be a child somehow... sometimes it's hard to believe that I'm now a young woman. But what my friend said couldn't be anymore true.
Going as a woman meant that my experience would be completely different. I was a little worried at first about how I was going to take it all in but it was all part of God's plan for me and I was keen on finding it out why I was meant to go on this journey. During my trip I had a lot to contemplate about as I observed people, visited new places and carried out Umrah several times. I have so much to write about... I just hope I'll find the right words to express myself, inshaAllah. For today I'll just blog about the trip in general. In the next few posts you'll be able to read about what I learned during the trip and what I enjoyed and disliked about it too.
22.12.2009
My mum, sister and myself went with a group of 32 other people on an Umrah/Ziarah (tourist) package to Saudi Arabia. We flew to Riyadh for 8 and a half hours and stopped there for about an hour before flying to Jeddah. Then when we arrived in Jeddah it was raining quite heavily so we were drenched because they didn't have a passenger bridge connected to the plane therefore we had to disembark using stairs that were attached. Usually I would be complaining about getting all wet and messy and what not, but I felt happy about the fact that it was raining during our arrival. I do believe rain is a sign of
rizq
(blessing or provision) and I remember thinking at that point about how it has been ages since I last played in the rain! Immediately after our arrival in Jeddah which was around 11 p.m. our group was taken to Madinah Al Munawwarah by bus.
23.12.2009 - 25.12.2009
The drive to Madinah was around 4 hours long and I was really tired by the time we arrived at our hotel in Madinah at 4.30 a.m. on the 23rd. Fajr prayer is at 5.30 a.m. so we barely had time to lie down and rest properly. Little did I know that it was the beginning of my spiritual bootcamp because every single day after that left me with little time to rest as our days revolved around getting to the mosque on time and doing other
ibadah
. Anyway, in order to pray inside Masjid al Nabawi a.k.a. the Prophet's p.b.u.h mosque, one must go very early because many of the Hajj pilgrims were still in Saudi and most of them were in Madinah then so the crowd was HUGE, mashaAllah. We were late for the first time even though our hotel was 2 minutes away. We were at the mosque at 5.20 a.m. and it was very full by then so we had to pray outside along with hundreds of other women. The temperature was around 16 degrees celcius and it was very breezy. Masjid Al Nabawi is very grand and beautiful. Women aren't allowed to bring in their cameras but I managed to sneak in mine once and took a few shots of the interior. We stayed in Madinah from the 23rd to 25th of December where we were able to visit Prophet Muhammad's p.b.u.h. grave (Raudhah). During the other days among some of the places we visited were Quba Mosque,
tamr
(dates) market, Jabal Nur, Jabal Uhud, Jabal Thur and Jabal Rahmah (where Prophet Adam p.b.u.h. and Eve were reunited after 200 years of separation).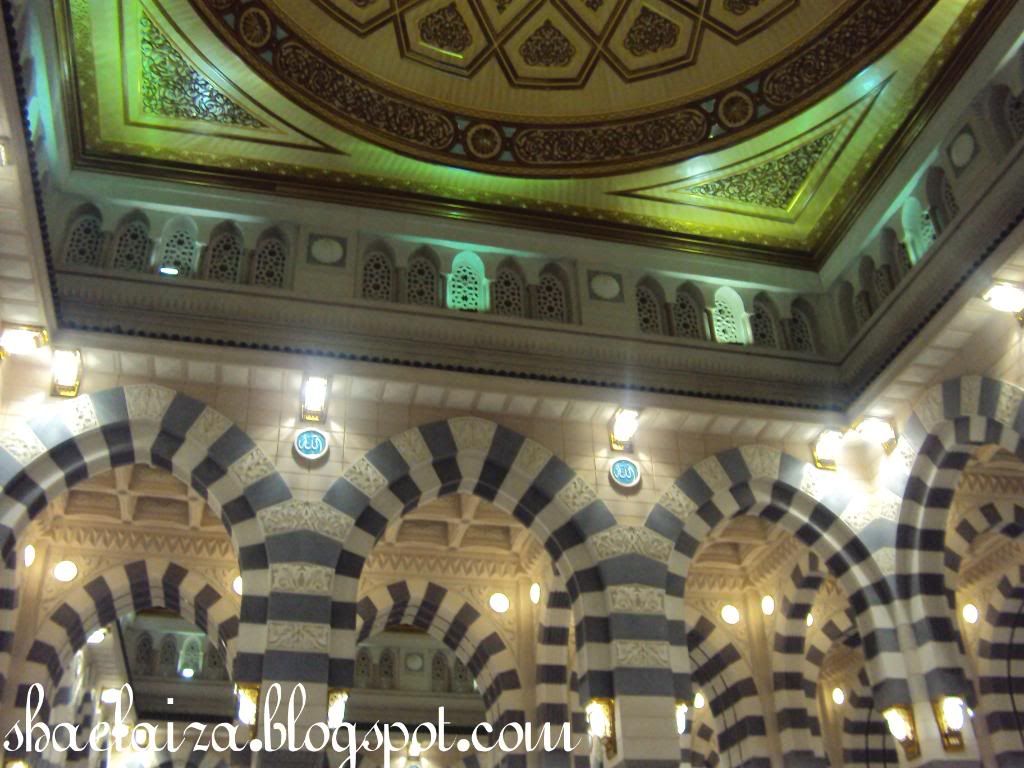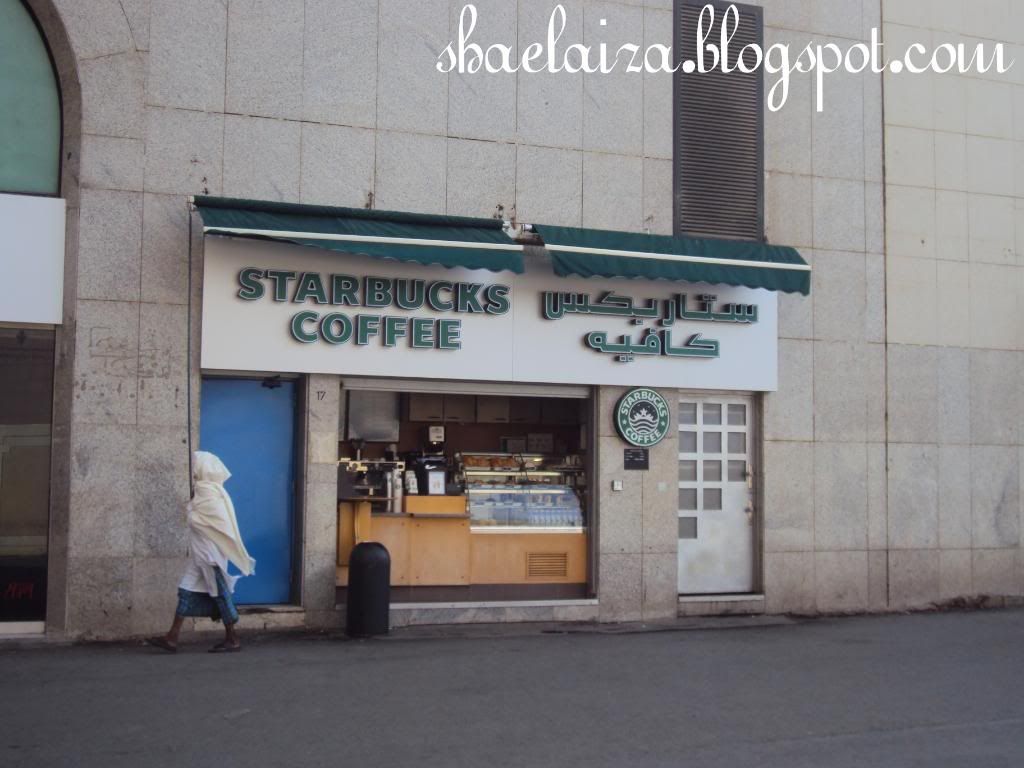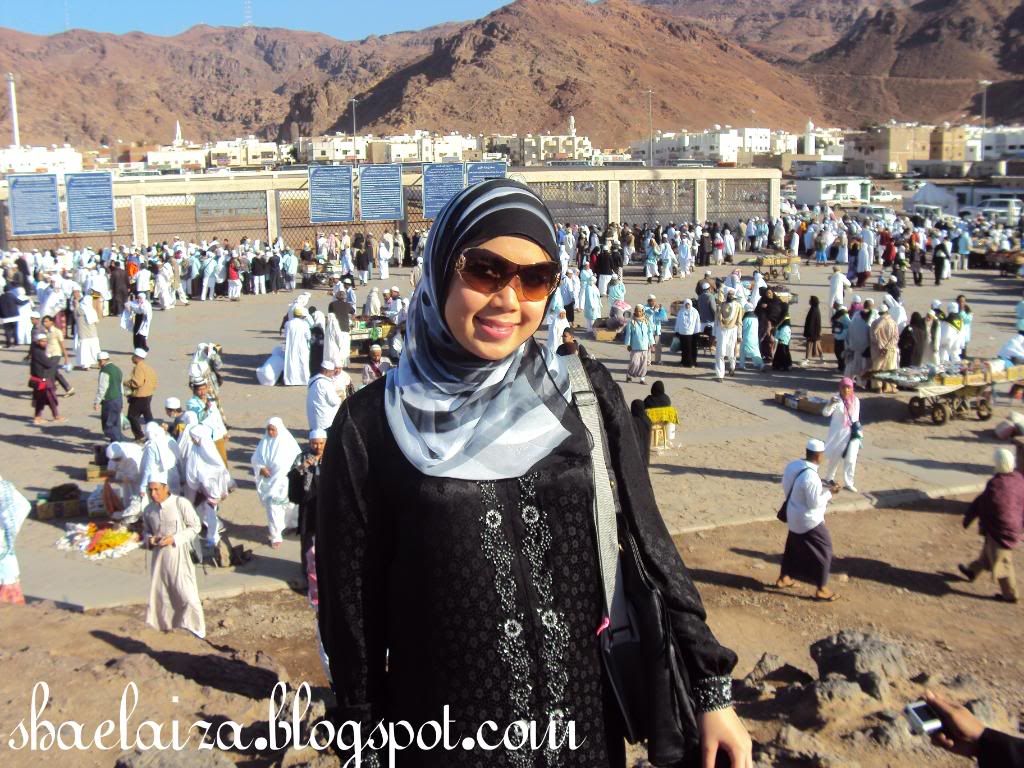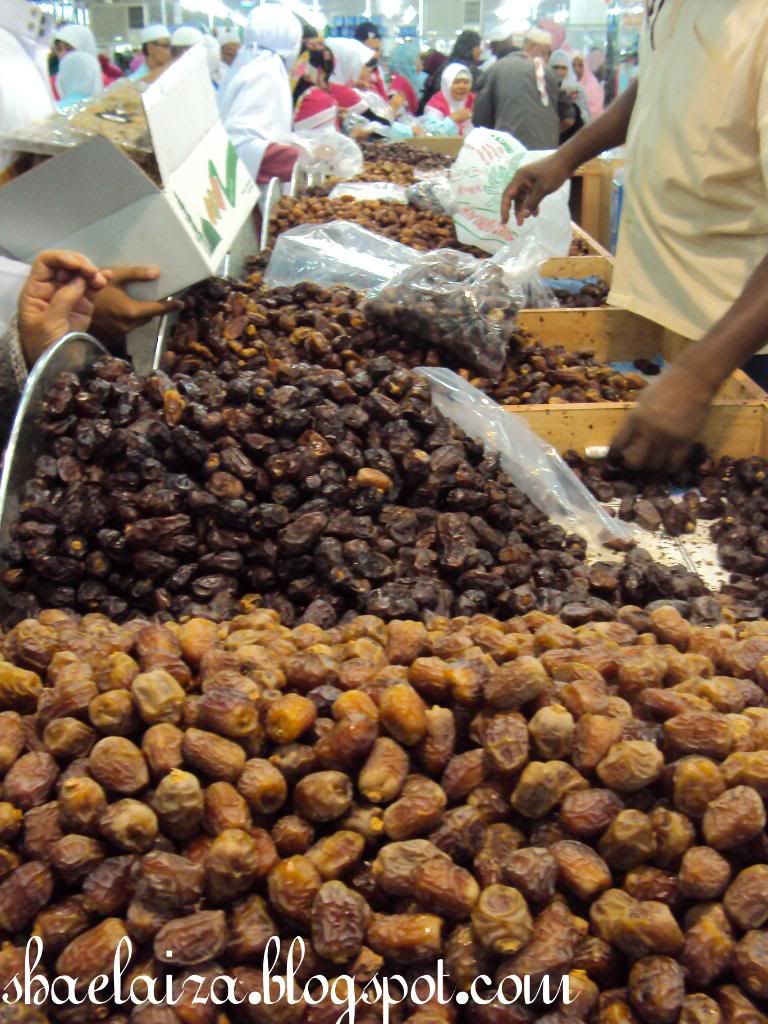 26.12.2009 - 3.01.2010
After Madinah we made our way to Makkah Al Mukarramah, stopped for a shortwhile at Bir Ali for our
miqat
and then proceeded to Makkah and stayed there for 8 days. As soon as we arrived in Makkah I noticed a lot of changes. There's a lot of construction going on around the Masjid Al Haram area done by the Saudi BinLadin group. The construction work goes on for 24/7. Anyway upon our arrival it was obligatory for us to perform Umrah. We went at 11.30 p.m. and it was very peaceful and not crowded. I felt it was the perfect time to see the Ka'abah after 10 years because it felt like an intimate meeting with God. Ever since then my favourite time to be at the Masjid Al Haram was at night. There's just a sense of tranquility and it even feels especially magical to be in the Masjid Al Haram at night. Throughout our stay we managed to perform the Umrah 4 times, alhamdulillah and the last one was during New Year's.
We visited Taif on the 29th of December and slept overnight there. Taif is a city in the Makkah province and it's 2 hours away from the city of Makkah. It's located almost 2000 m above sea level. Taif is famous for its agriculture and its cool weather as many Saudis go there during summer to enjoy time away the blistering heat. While we were there we visited the Abdullah Ibn Abbas mosque, Shubra Palace (a building which was built in the 1900s, now a museum) and the Al-Shafa village which is located high on the mountains of Sarawat. We also managed to visit the vegetable and fruit market, one of the main attractions in Taif. We were told that Taif is famous for its pomegranates! A few days later we visited a camel farm and a town called Hudaibiyah which is well-known for the Treaty of Hudaibiyah.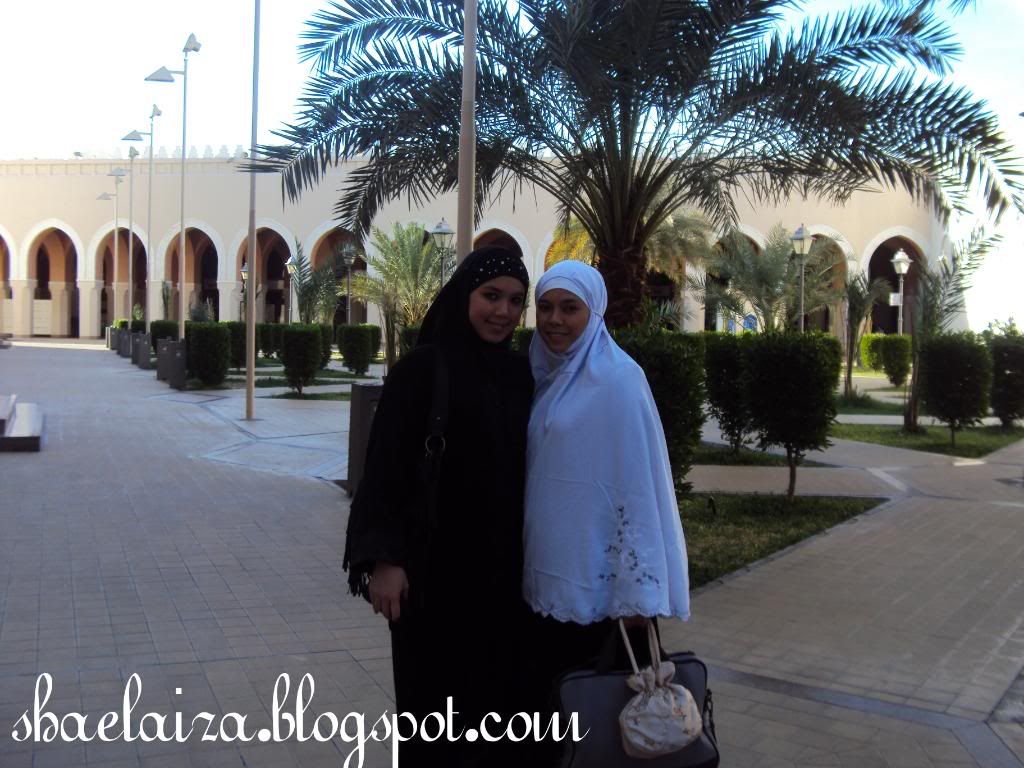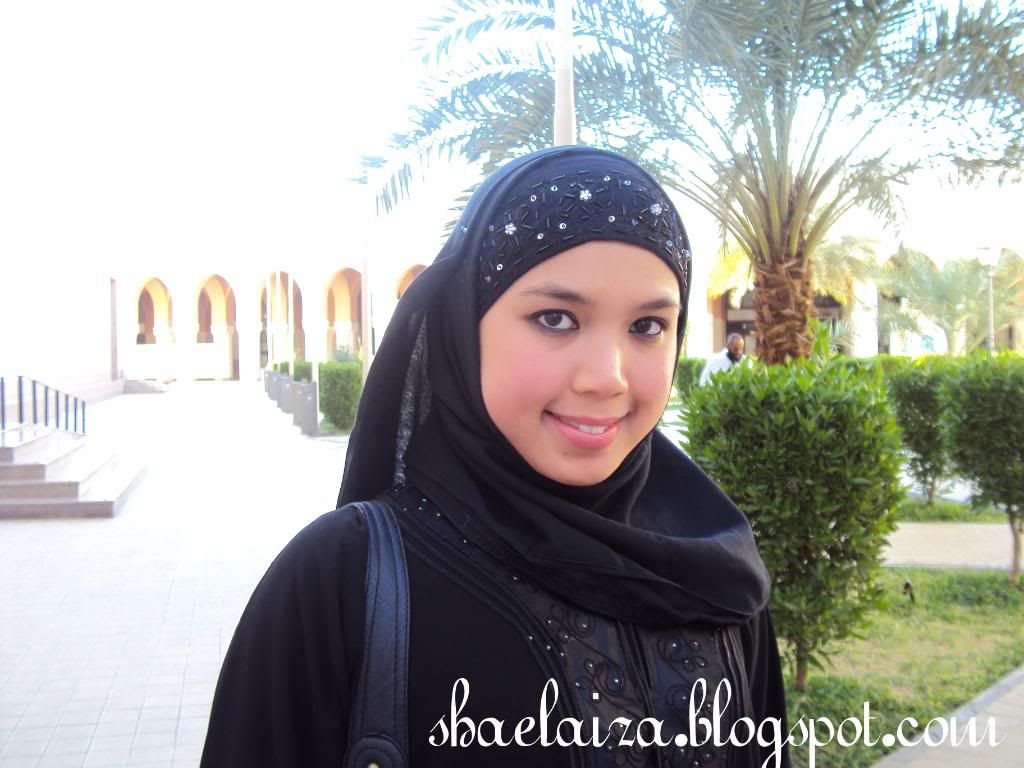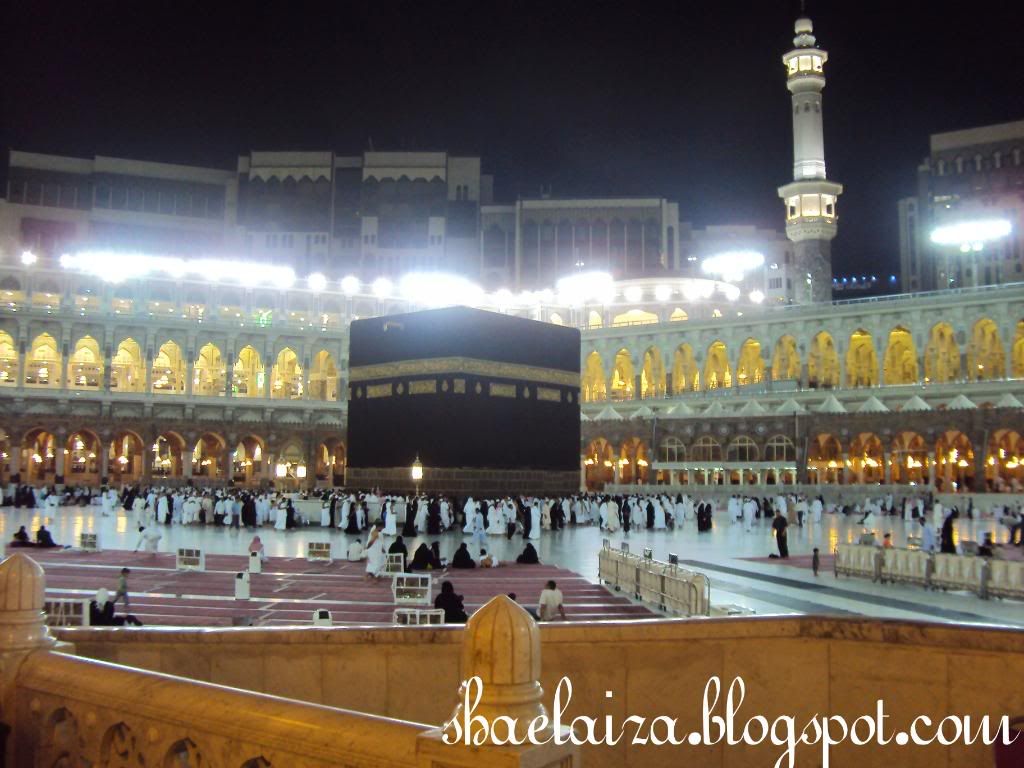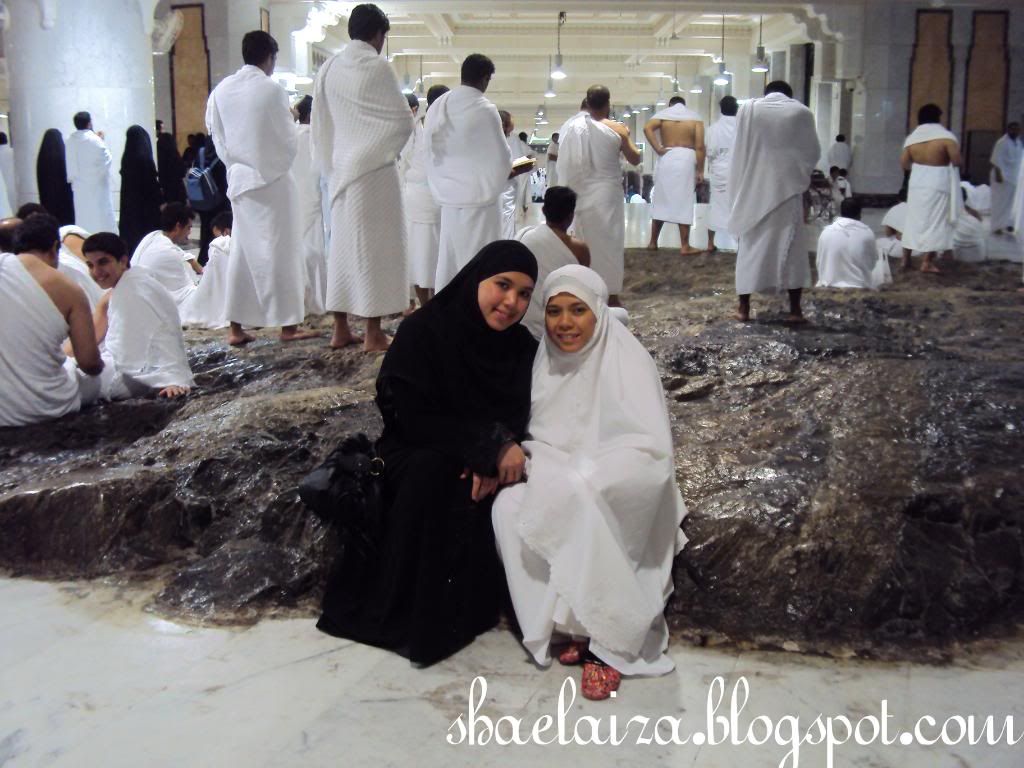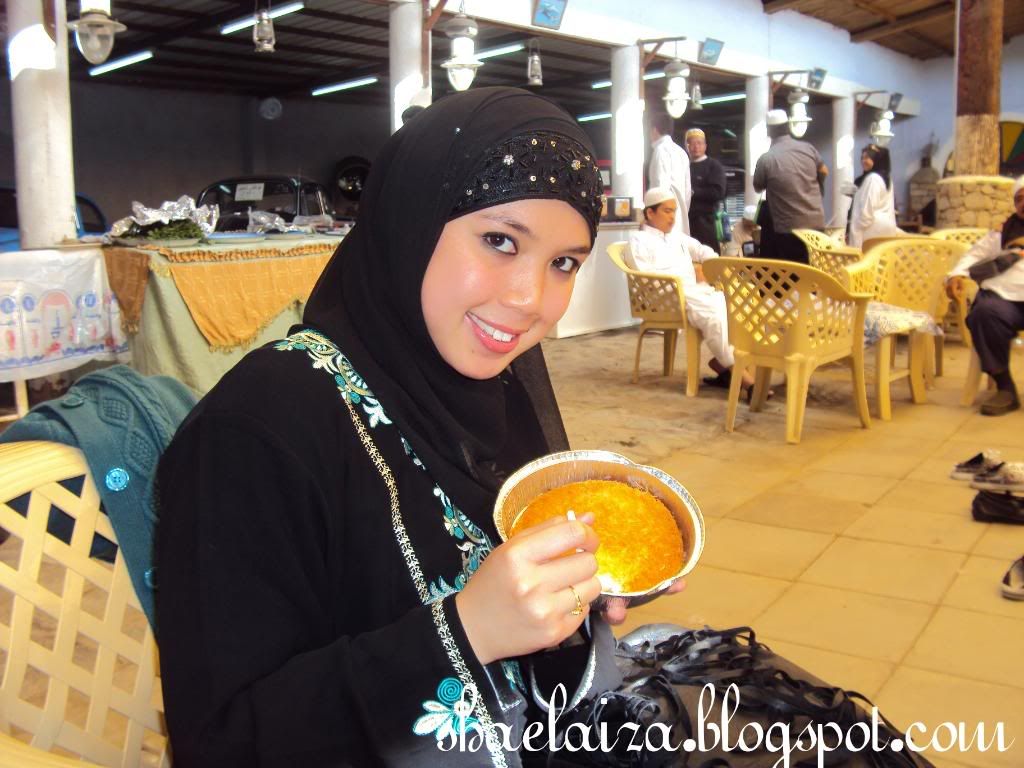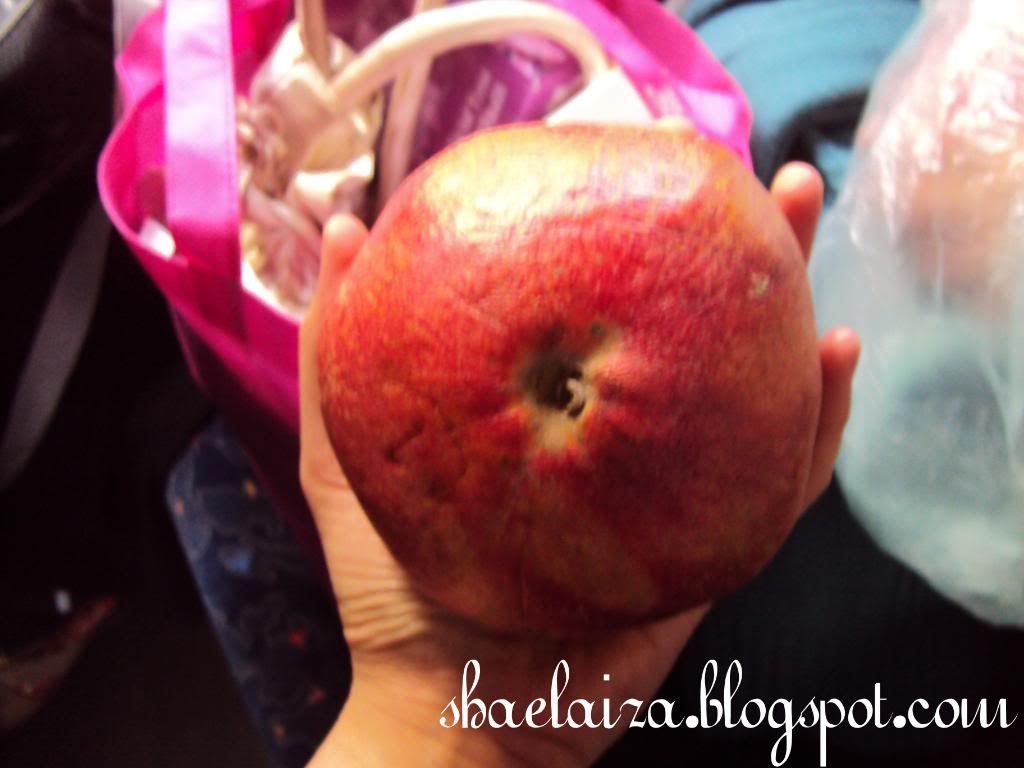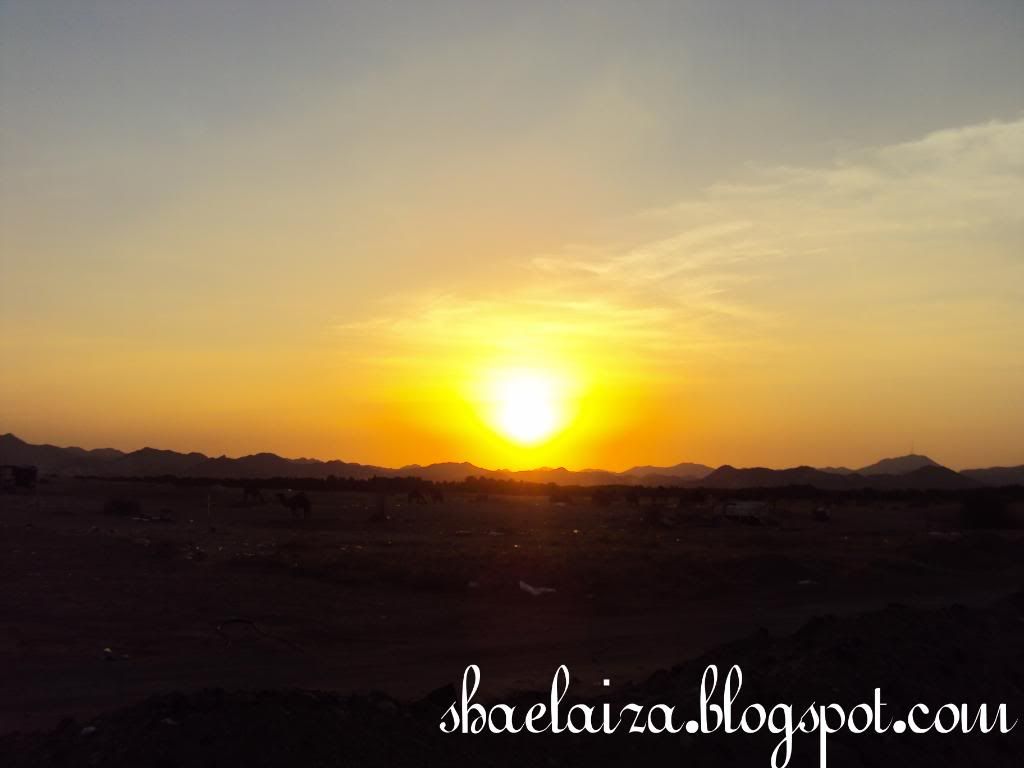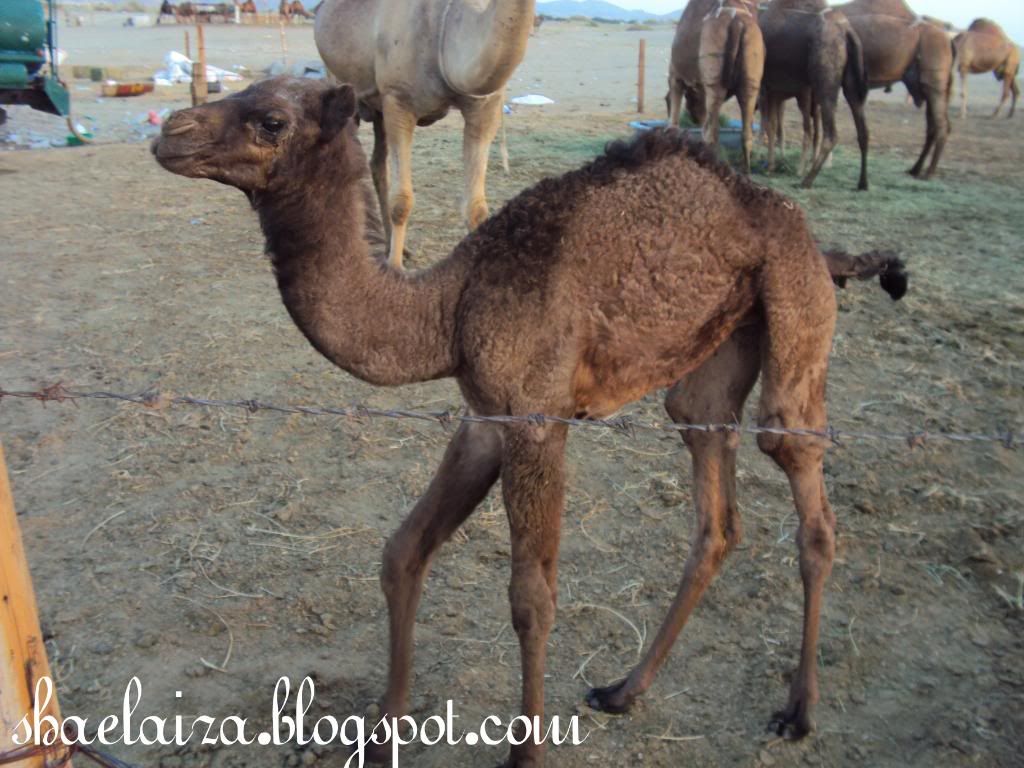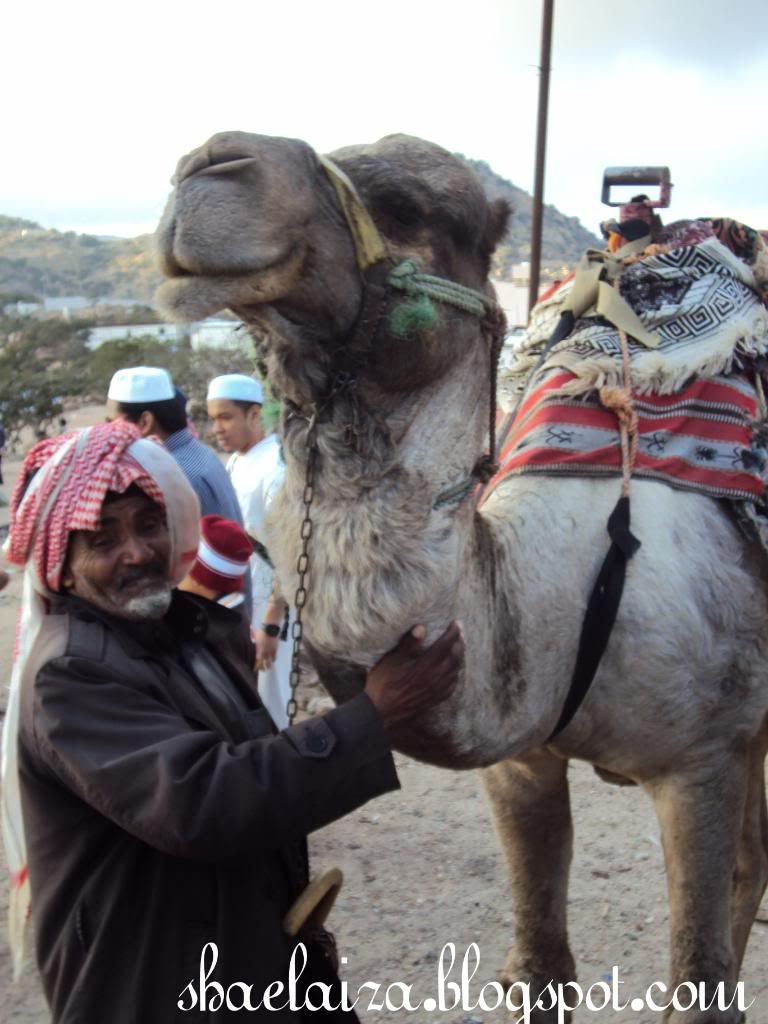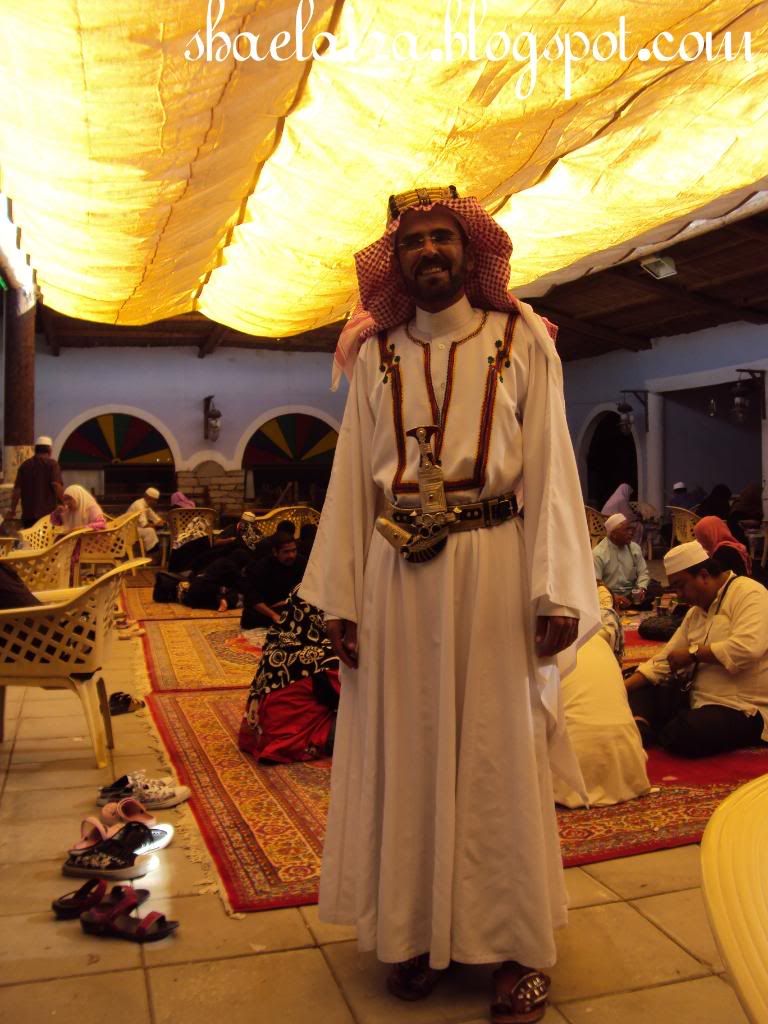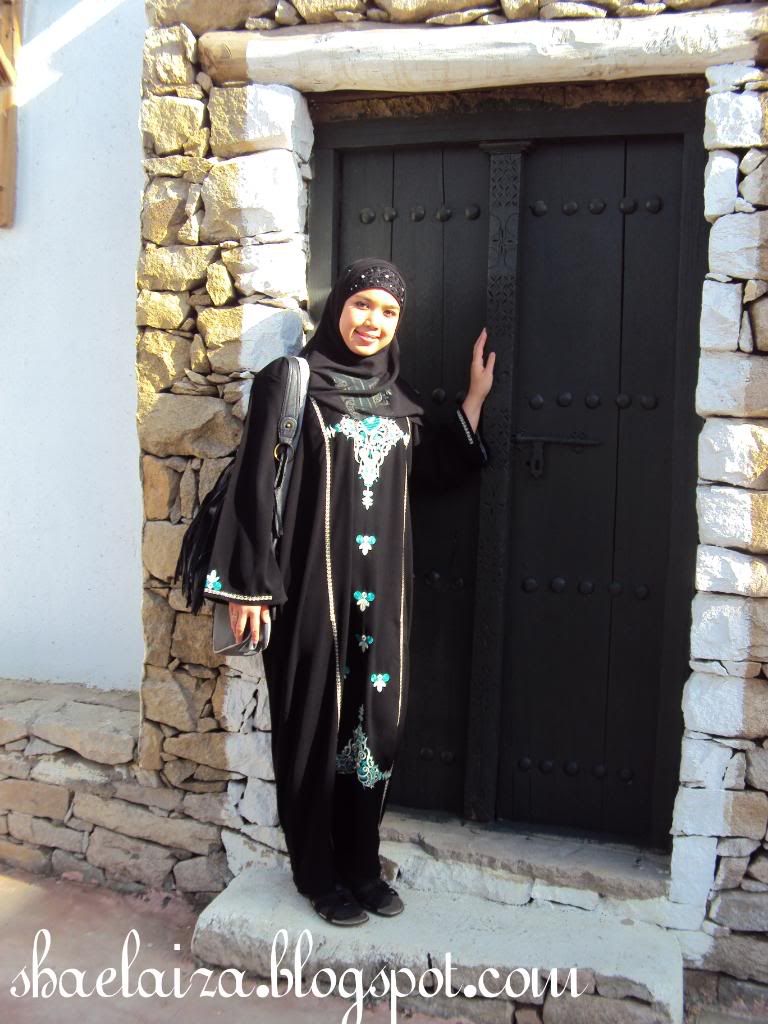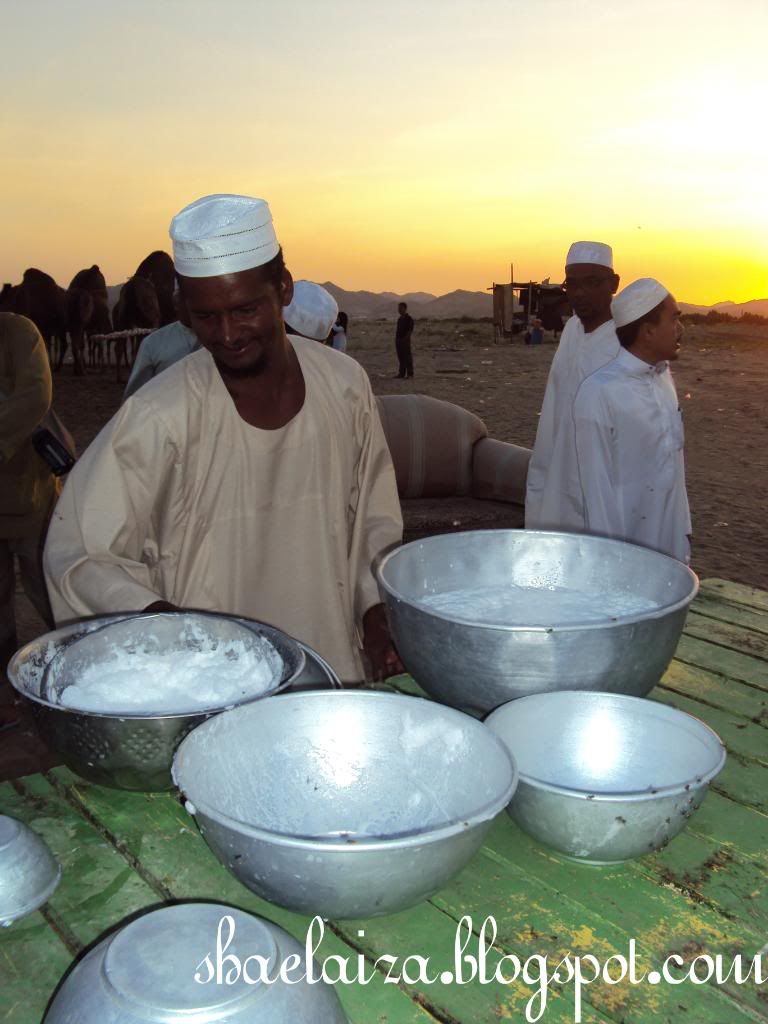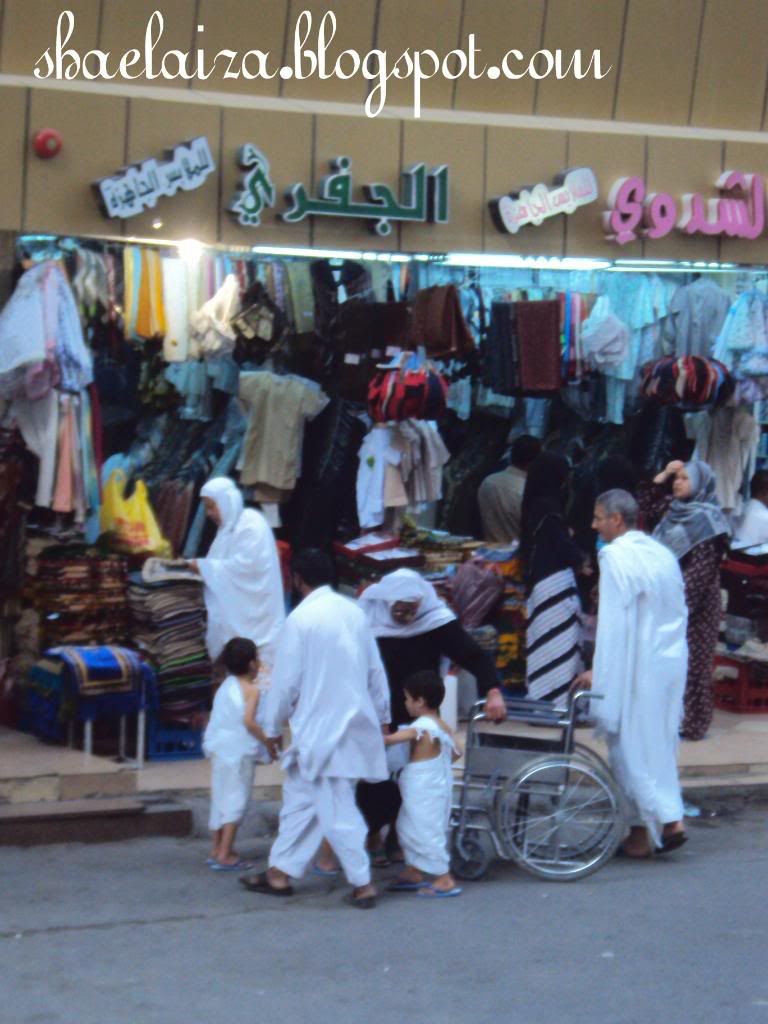 3.01.2010
The most memorable occassion happened during our last day in Makkah. After Fajr prayers we walked towards the Ka'abah to perform the
tawaf wida'
(farewell tawaf) but we saw many army men securing the area around it. Then I remembered the King of Saudi Arabia was in Makkah and that he prayed Friday prayers in the Masjid Al Haram just the day before. I found out that everyone was waiting for the door of the Ka'abah to be opened to allow the King and other royalties, diplomats and diginitaries from several countries to enter and pray inside. People say one of the best times to pray and make du'a is when the door of Ka'abah is opened so I felt very blessed to have witnessed and experienced such a rare occasion. We finished the
tawaf wida'
pretty late and rushed back to the hotel to catch our 10 a.m. bus to Jeddah. In Jeddah we prayed Asr at the Floating Mosque of Jeddah, right next to the Red Sea. A simple mosque with a spectacular view of the sea, mashaAllah. We then went to Jeddah airport and waited for our flight which was at 11 p.m., and you know what made the wait even worse? Our plane was delayed for 2 hours! So that's a total of 8 hours in an incredibly boring and uncomfortable airport. Moreover, Jeddah Airport was filled with people, many men started to smoke (yes, inside the terminal!) and play loud Indian music as they played card games while I tried to sleep. I was so ticked off because they were so inconsiderate and none of the airport guards even told them off. When we finally boarded our plane I was in a really cranky mood because of the long wait plus the steward was really rude (Saudi Airlines is infamous for its bad service, do yourself a favour and never ever fly with Saudi Airlines unless you have absolutely no choice). I slept for 7 hours straight after that just to show how sleep deprived I was from the entire trip.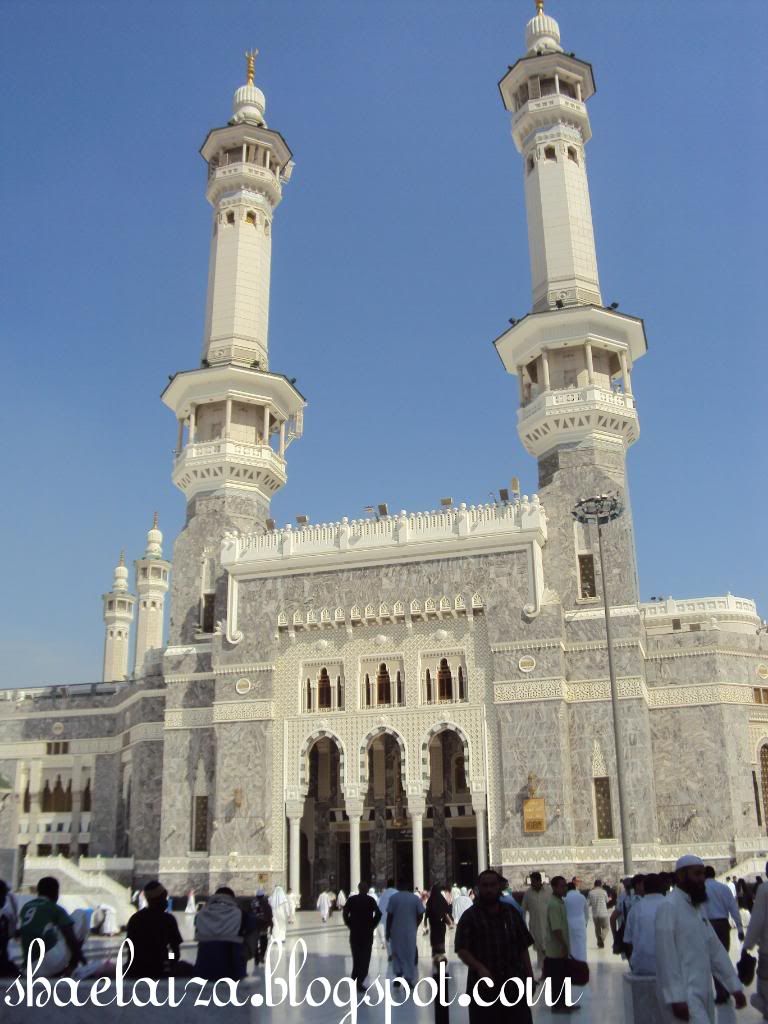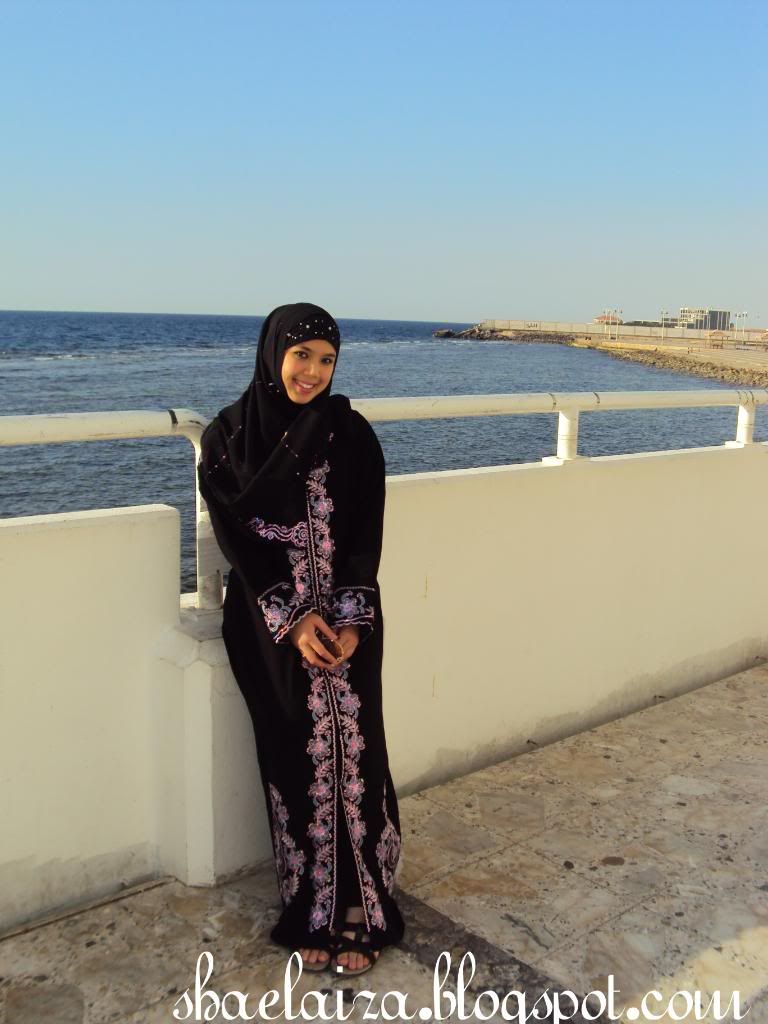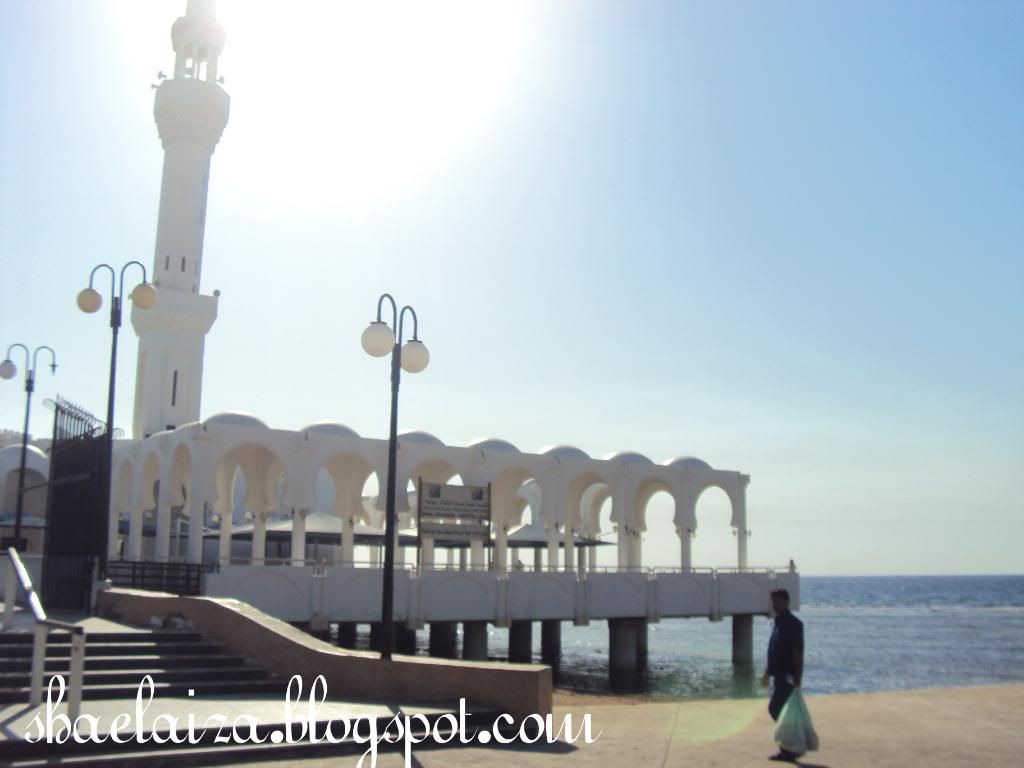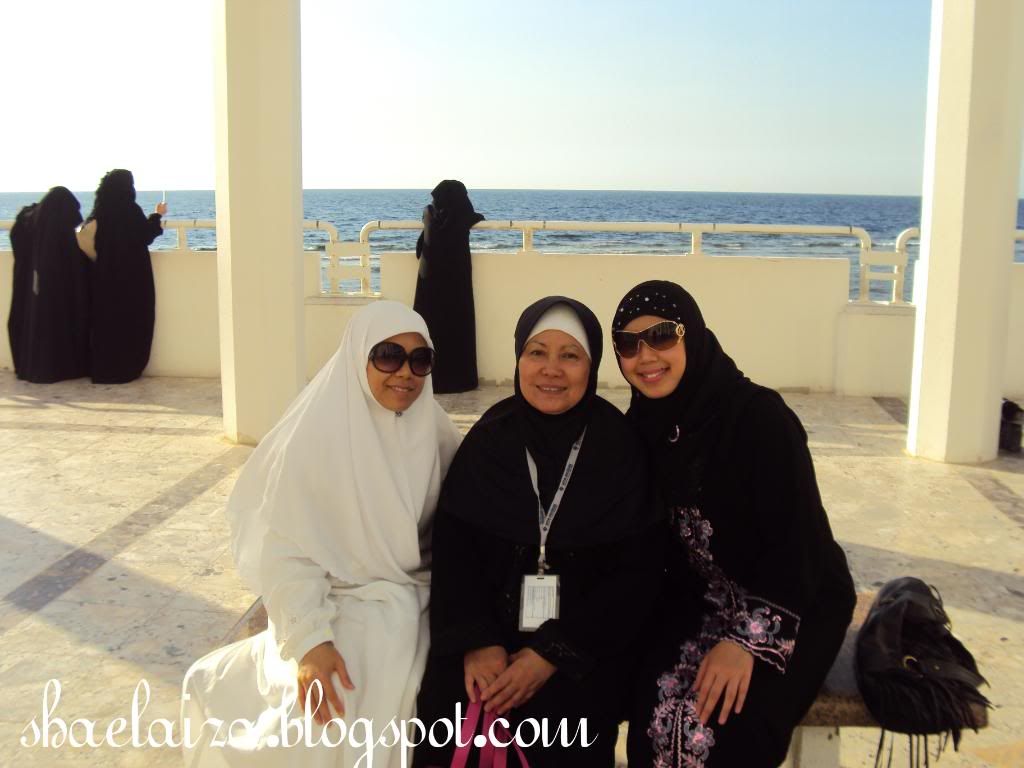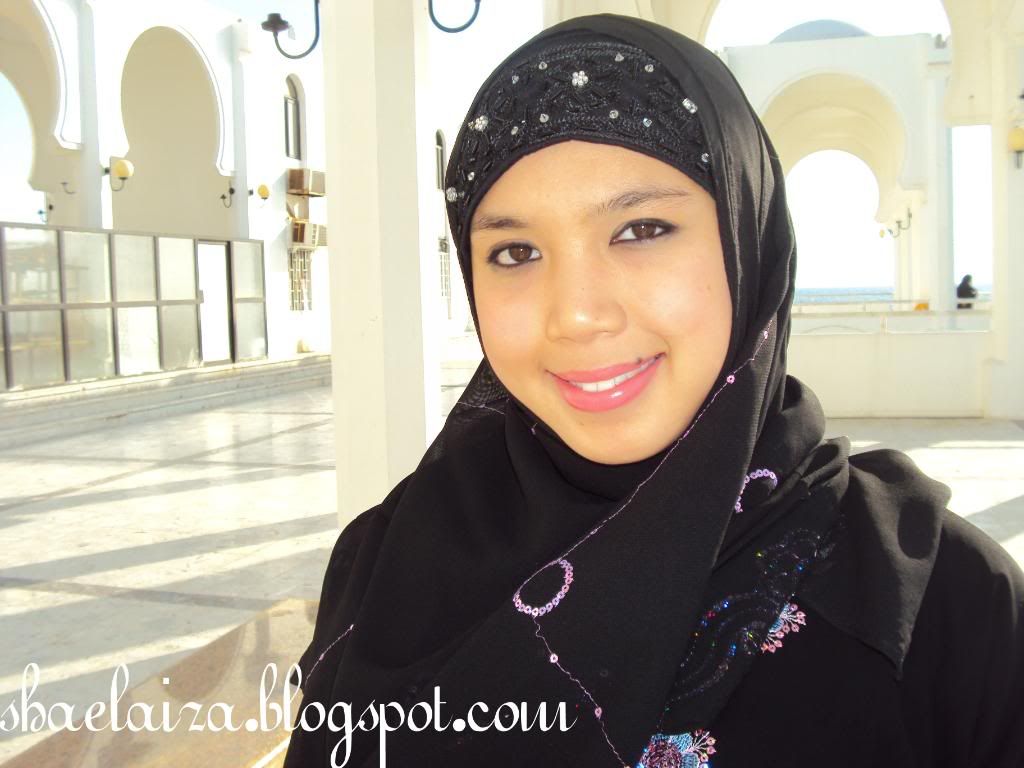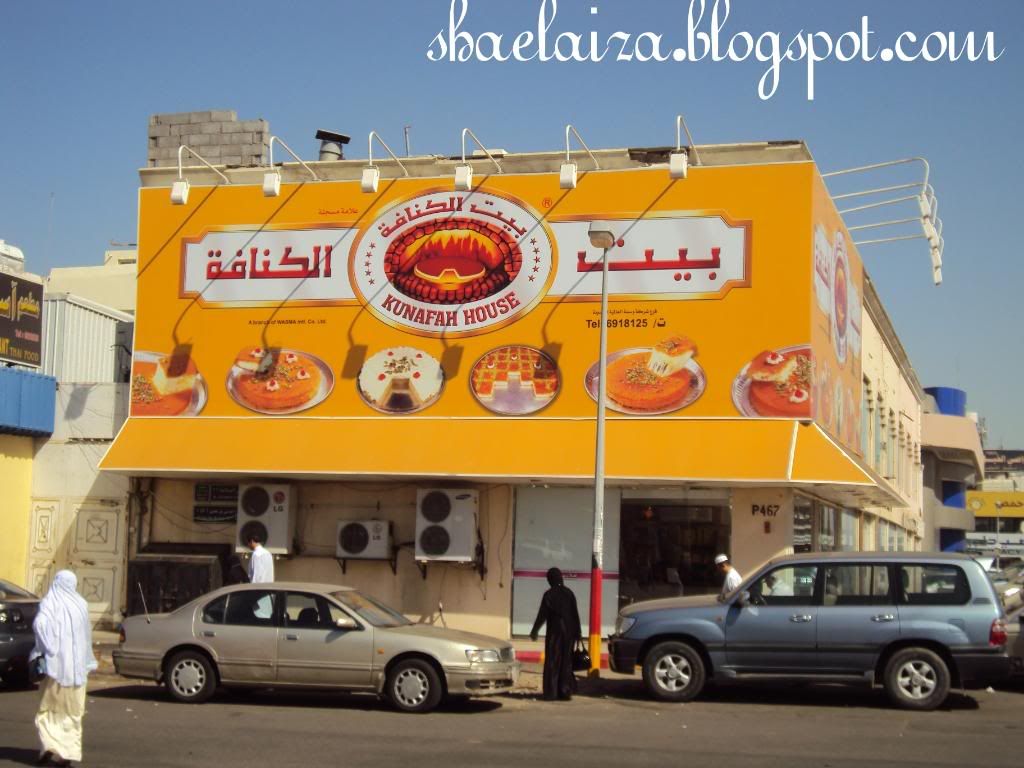 Today I still feel tired and jetlagged. I desperately need to go for a massage soon because as I said, it was bootcamp ya'll, not a holiday. For me this trip wasn't about having fun, not in the conventional sense at least. It was definitely an interesting journey but it was more about rebuilding and strengthening my connection with the Almighty. I think there were many reasons why God brought me there. My guess is that He wanted me to know every single effort and du'a I've made in faith hasn't gone unnoticed and unheard. Every effort, no matter how small, as long as its a step towards His path will always be rewarded as long as you are sincere with Him. And what's amazing is that I didn't get sick while I was there! Both my mum and sister and many people from our travel group had the sniffles and terrible coughs but I turned out just fine, alhamdulillah, so I managed to do all my
ibadah
without much trouble.
Now that I'm back I hope I've returned as a better Muslim and that someday I'll be able to go there again. There's no comparison after you've prayed in the Two Holy Mosques because miracles really do happen when you make du'a there. Honestly, the last 2 weeks really felt like a dream...